Mountain climbing is an extreme sport and yet many pick it up every year. Such has been the popularity of rock climbing in the past years that a host of options and choices for climbing gear are being made available by retail stores. Many you may not even be aware of. If you have someone who happens to be a climber, here is a list of mountain climbing gift ideas at your disposal to choose from. From books to equipments, there is something to choose from for everyone.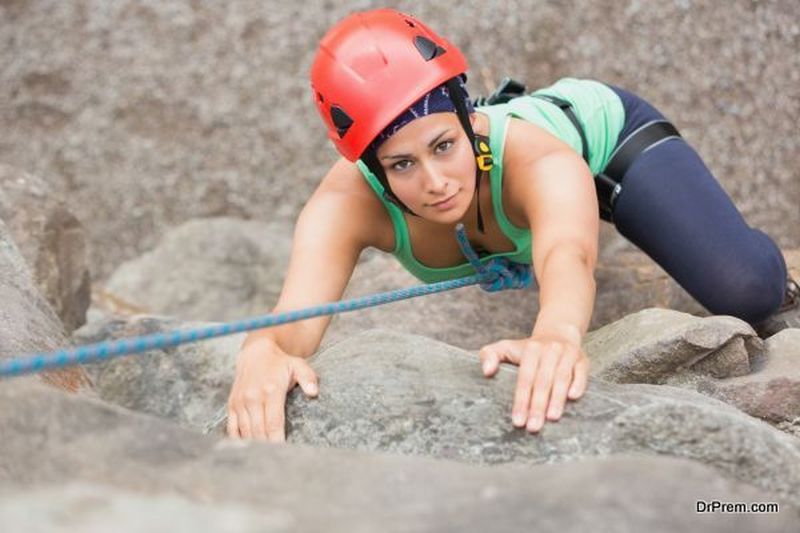 Keep in mind that this list is geared for all kinds of climbers- from novices to experienced ones. Many can be found in the extreme sport listing websites; but most can be found on Amazon or Best-Buy. So let's have a look at the rock climbing gift basket that has been created specifically for you.
Membership cards
Among the popular latest climbing gear gift ideas are membership cards – and it is easy to see why. It is a great way to meet fellow climbers for one and more importantly- members get fantastic discounts on everything from equipments to events and tours. Caveats however are that these cards need to be approved by the authorities and often take time to arrive at your doorstep. A few organizations such as the American Alpine club, Arkansas climber's coalition and the Washington climber's coalition are reputed and a gift membership card from these could be a perfect surprise if you are considering mountain climbing gift ideas for a potential mountaineering friend or relative. Of course you may also gift them a climbing gym gift card which come with amazing choices such as learning to climb classes or a free climbing trek. Who says a rock climbing gift basket needs to be pricey? These cards retail for around 60 dollars!
Equipments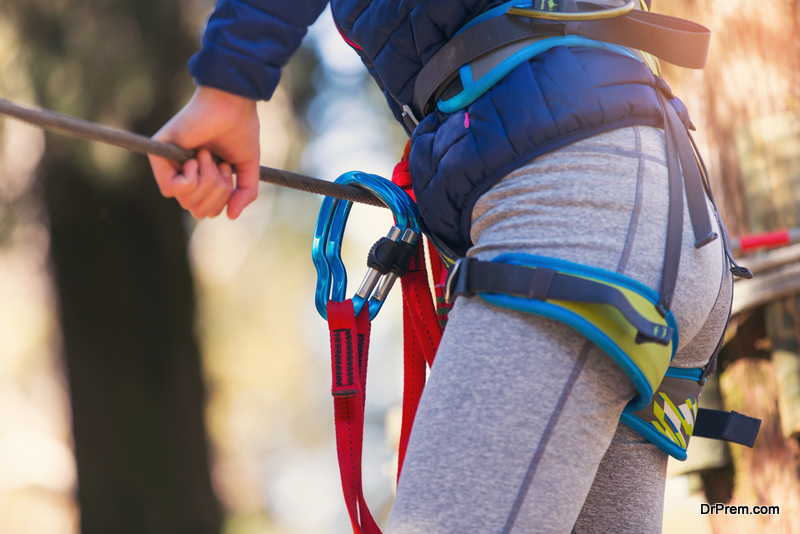 Of course training equipments would be amongst the most ideal mountain climbing gift ideas to choose from. Some great choices could be:
Rock Prodigy training center by Trango is a fantastic option for intermediate to advanced climbers. It is a hang board that improves the climbing strength and endurance levels by way of precise and repeatable exercises. Retails for anywhere between 30 to 185 dollars depending on the additional accessories you buy.
You can buy door pull up barsfrom any online retail stores. These pull up bars require absolutely no drilling and even come with tools. These are the perfect example of mountain climbing gift ideas for all climbing enthusiasts from novices to experts. Some choices are the Blank slate and the Blank slate slim retailing for 129 and 99 dollars respectively.
Portable power grips are very popular choices and examples such as the Metolius Rock Rings retailing for 30 dollars would make great gifts.
Books and magazines
Books make fantastic gifts and a climber needs to get the inspiration to prepare for their next climb- and nothing beats reading an inspiring book. Here are some of the best choices:
The Tower (Kelly Cordes): Great for alpinist enthusiasts as the author traces the history of the Patagonia Mountains.
The Push (Tommy Caldwell): One of the best auto-biographies by a famous climber, this book has Caldwell recounting all the trials and tribulations of not just his climbing adventures, but also his personal life.
Valley Walls (Glen Denny): One of the highest rated mountaineering books, Valley Walls takes you back to the golden age of climbing in the Yosemite Park. One of the best mountain climbing gift ideas in our opinion and it retails for only 15 dollars.
Hon. Mentions: Meters to anywhere; The New American Road Trip Mix Tape.
In magazines, there are a host of options but the most popular are- Gripped, Rock and Ice, Climbing and the Alpinist. A yearly subscription for any of these would make a great gift.
Climbing gear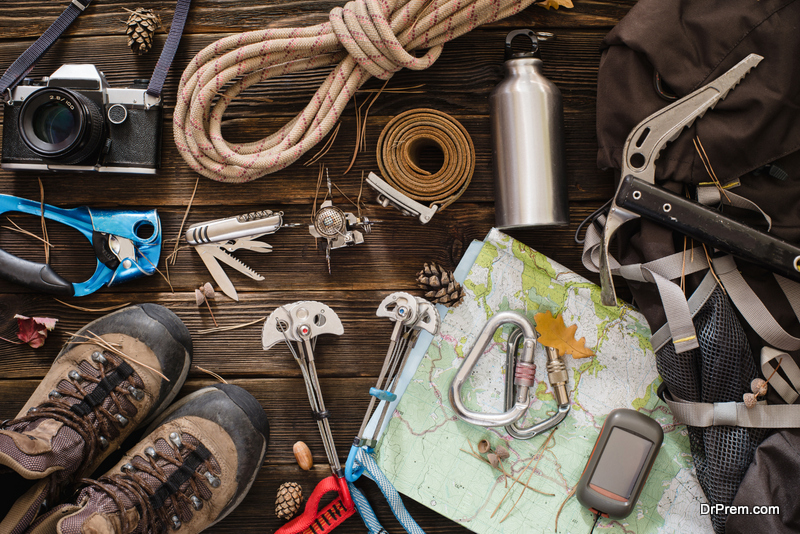 Climbing gears are a given gift choice and the latest climbing gear gift ideas are aplenty, but the reason many people are hesitant to choose is because they get overwhelmed by the options and brands. Here are some of the best choices:
PetzlGriGri+: The PetzlGriGri plus is one of the best choices for ice climbing gadgets 2018and here is why- it provides assisted braking technology, especially on icy surfaces. It attaches to the surface and prevents the climber from dropping in case they slip or are hit by falling rocks from above.
Helinox Chair: Weighing a mere 2lbs the Helinox chair can easily support weights upto 320 lbs. and even comes with a storage bag to stow it whilst the person climbs. There are few joys than climbing a summit and sitting on the top with a sense of satisfaction.
Carabiners: Carabiners are the basic tool of every climber and small "locking D" or wiregatecarabiners would be an ideal gift. They barely cost anything.
Souvenir mountain climbing gift ideas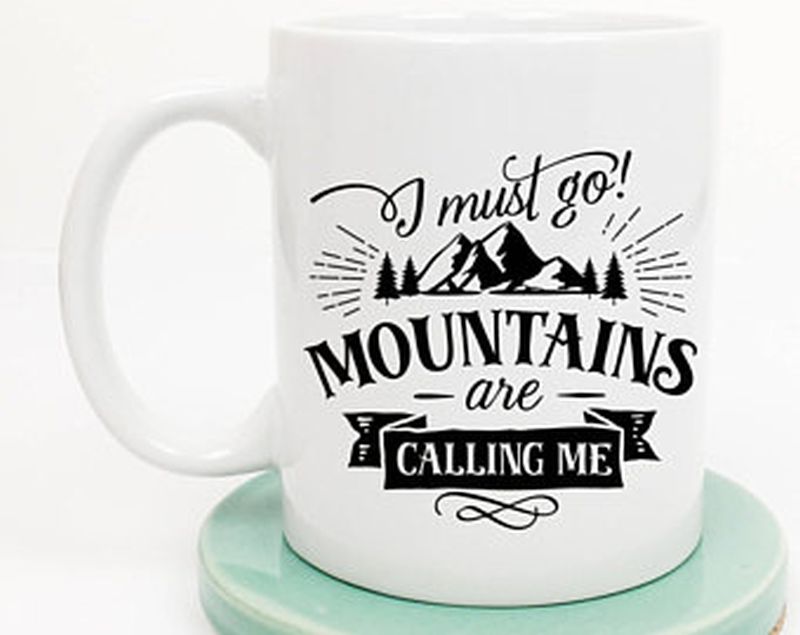 Image Source : img.etsystatic.com
Souvenirs are ever popular and mountain climbing gift ideas that can be given as souvenir can be cheap, if money is a concern. Mugs by Etsy would make awesome gifts and they even come with customized climbing holds instead of handles. There are some great tees and hats from Moja Gear that would make ideal gifts for climbers.
Other popular mountain gift ideas for climbers could be guidebooks- inexpensive and useful. Most retail between 15-25 dollars and Amazon has an amazing list of guidebooks to almost any climbing location in the world. Fred Becky's 100 favorite North American climbs is a popular choice. Ice climbing gadgets 2018 that can be gifted include ice picks and dry climbing ropes- and there is a plethora of choices to look at.
Final thoughts
There are many mountain climbing gift ideas to choose from- this is just a basic list that has been created to give you an idea. As climbing becomes more mainstream, many of these items would make their way into homes.
Mountaineering is an extreme sport and those inclined towards it need to be well equipped and trained. These gifts would not only be a reminder of appreciation to them, they will also add to their appreciation towards their craft. These mountain climbing gift ideas aren't only for the extreme or advanced mountaineer, but for anyone who wishes to have a peek into this fine activity. Good luck.