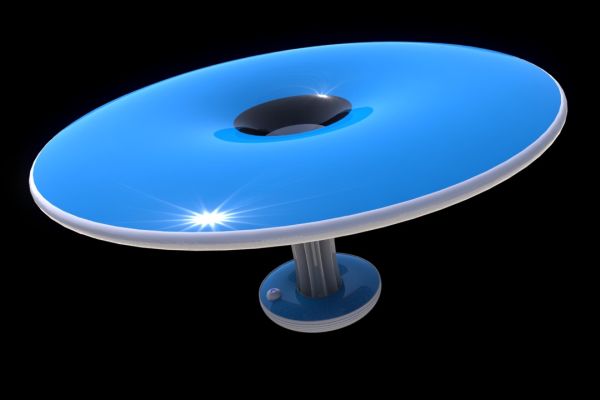 Good quality music can instantly change the mood of a place. Israeli designer David Ganon has come up with an outside speaker system, which will make your soul dance with joy.
Normally, speakers are considered to be an indoor equipment and the outdoor usage is usually given a miss while designing. Setting one outside requires a lot of labor and can prove to be quite cumbersome, thanks to the cluster of wires involved. The creation by David will cut the use of heavy cables and make the installation effortless. The system has been shaped like a mushroom and has been crafted in a tasteful manner. It will exploit solar and wind energy for re-charging and save precious resources.
One can easily couple it with their personal music player like iPod, MP3 players, laptop, etc via Bluetooth. The speakers are placed at the bottom of the construction from where musical tunes spread around. It can also be used as a sunshade to protect you from harsh weather conditions like sun and rains. Instead of concealing the plastic reinforcing ribs, the designer has consciously made them an aesthetic part of the whole setup.
It can be positioned near a pool or in a garden and vows to liven up the area with your favorite tunes. The usage of wireless connectivity makes Outside Speaker System worth a steal. Enjoy a quiet evening or call your friends for a crazy party, the speakers will never let you down.
[Thanks David]