Beaded jewelry, bracelets and charms originate from a long tradition that began throughout the globe along African coasts, the Mediterranean as well as East Asia. These trinkets came from a shared belief that beaded jewelry offers the wearer spiritual benefits such as protective elements and auras.
Beads offer some of the hottest, newest fashion trends for individuals who adore bracelets and wearable ornaments. In particular, silver beads and sterling silver are still a wonderful-looking feature for bracelets. It may be due to their tiny shape and reflective qualities which make the symbols they represent more valuable.
Attractive qualities of beads in jewelry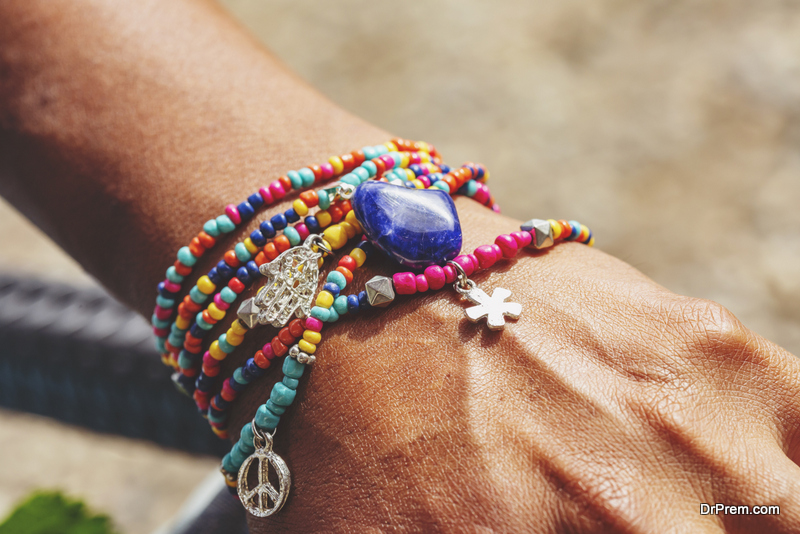 Sterling silver beads provide inspiration because they are charming. These tiny, shiny trinkets can be fixed to hang from a necklace or bracelet. The effect of this is that it draws attention to a certain part of your body, for instance a freckle you like or another feature that you do not mind being a center of attraction!
Many craft stores, companies and artisans depend on sterling silver beads, which they deem to be valuable items. Men's beaded bracelets like sterling silver beads still captivate and fascinate individuals all over the world.
Jewelry practices and beaded bracelets today are created with other reasons that do not lay much emphasis on death, health, life and illness. Men and women all through the globe wear beaded jewelry and bracelets to ensure they stand out at work, the market or on the street.
When you decide to wear a beaded bracelet or another beaded jewelry, you are passing a fashion statement. Mainly, they appear as runes, stones and gems strung together creating necklaces and bracelets. Pearls, turquoise and amethyst are among the selections that wearers make while deciding to choose their beads selections.
Choosing a Beaded Bracelet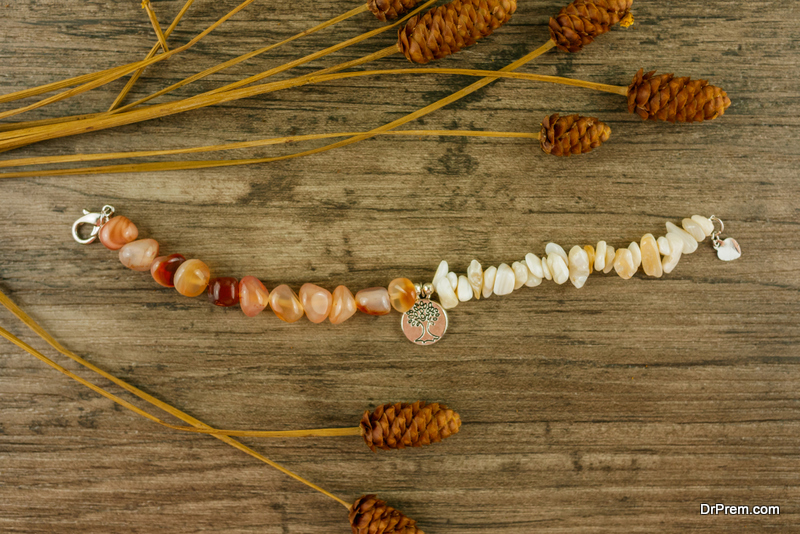 There are different types of bracelets. Therefore, you should make sure that you get what suits you best. At times, these bracelets include pearl-braided bracelets, faceted glass bracelets, browned leather, pastel-colored bracelets and pearl-braided bracelets.
Any crafts shop or franchise will provide simple-to-create jewelry. Go online and browse these options. You will definitely come across striking and intricate ranges that you will like. Online stores and local jewelry shops will mainly ship beaded jewelry and different selections to your private residence. Therefore, ensure that you ask about the applicable policies.
Beaded men's bracelet as jewelry portrays the personalities of their wearers. Wearers many times trade particular beads on these ornaments for others. It enables them to make a rich, new fashion statement using their jewelry.
The range is endless since beaded jewelry is available in all sizes, designs and shapes for the elegant, interested customer!
Article Submitted By Community Writer