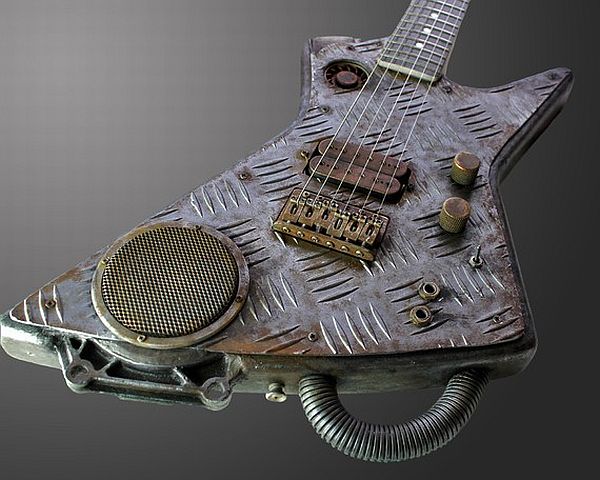 All you rock stars, here's a string uh-huh I mean piece of news. Normally guitars that come in wooden or polycarbonate materials are one of the most popular musical instruments when it comes to rock music. I can bet almost everyone has this unspoken dream of owning one, even if they don't know how to play it. An electrifying guitar named Steampunk/Cyberpunk guitar has been designed that will not only plays great notes but also looks exceptionally different.

People are making an effort to bring back the charm from the Victorian era in the modern world with their special efforts. Steam engines were an important part back then and since it powers a device with energy derived from water in the form of steam and not electricity, this makes it all the more special. Music fans who have peculiar tastes when it comes to creating things have exploited the power of steam in their instruments. What we get after this is a steam-powered guitar.
This musical instrument with strings called the Steampunk/ Cyberpunk guitar has been customized by using Headphone and amp socket, Corroded treadplate front, On-board sonic amplifier and speaker, Cooling fan, Single Humbucker pick-up and unsealed brass cog machine heads. The guitar has been made with .009 strings and like the original Fender Mustang has a 24″ scale. 1 or 2 9-volt batteries are used by the on-board amp.
So, if you are a guitar fan then get one shipped with the flexibility of getting it customized.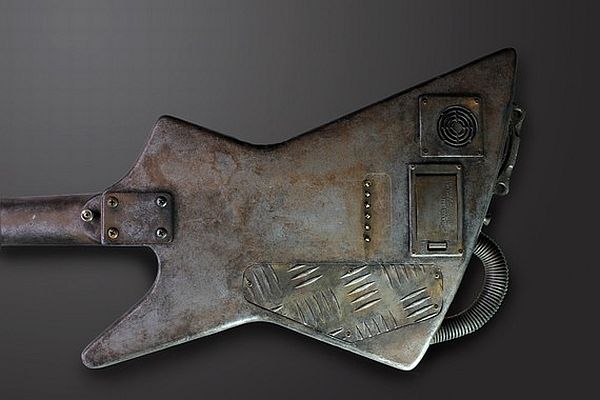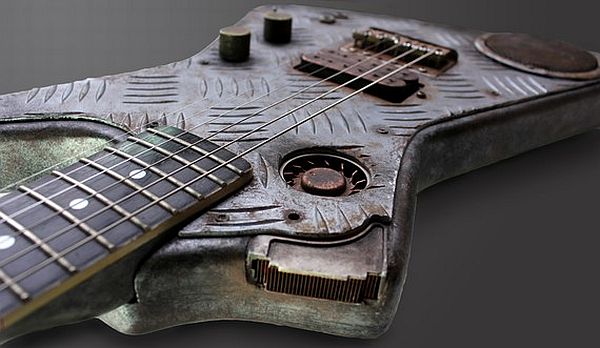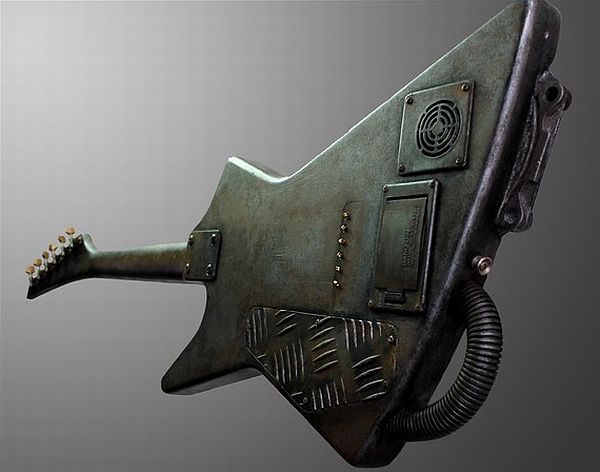 Via: Etsy