Winter outfits for the office need not be boring. You can look professional and look sensational at the same time. It just takes some clever mix and match of a few things, a dash of color and you can create some really stunning office outfits, even when it's icy and cold. Fashion and winter need not be mutually exclusive. You can be warm and cozy yet look stylish – here are a few general tips as well as some ideas to mix and match:Wear layers underneath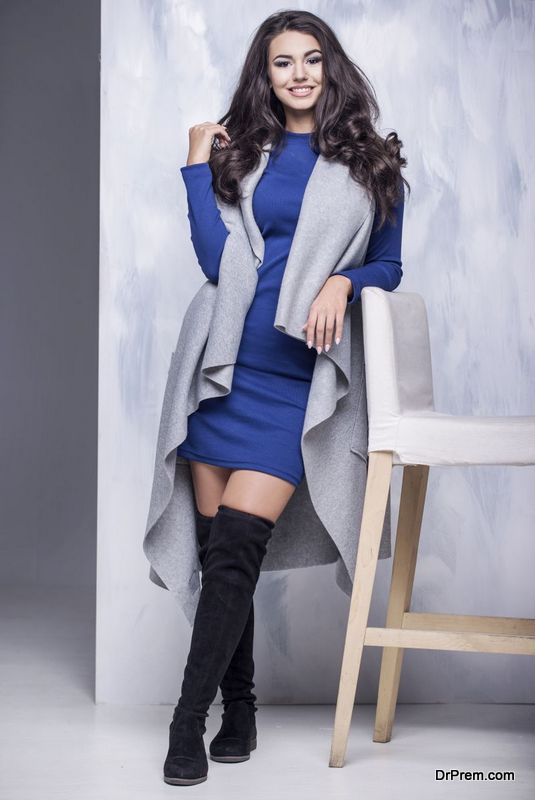 Instead of wearing a coat on a cardigan on the top of a sweater, and layering it all outside which makes you look bulky, wear a good warmer inside. These are really effective and reduce the number of layers on top. Warm thermal clothes of good quality will keep you warm and allow you to carry of any winter style with élan.
Dresses, tights and boots
For most women, pants are the first choice when it comes to office wear in winter. But all pants just do not look good when you wear boots over them, and ankle, calf or knee length are not only fashionable but sorely needed during the harsh cold. So, instead of pants, you can wear long, midi or knee length skirts, as well as dresses. A good pair of tights, opaque ones, is comfortable and chic, even on a cold, snowy day. Teaming dresses and skirts with tights and boots can create a lot of winter office wear options.
Wear cream or white pants
Or in other words, don't follow any rules – set your own rules! Cream or white pants should not be kept aside for the summer only – they look good in winter too, especially when they're teamed with knit sweaters and black boots.
Accessorize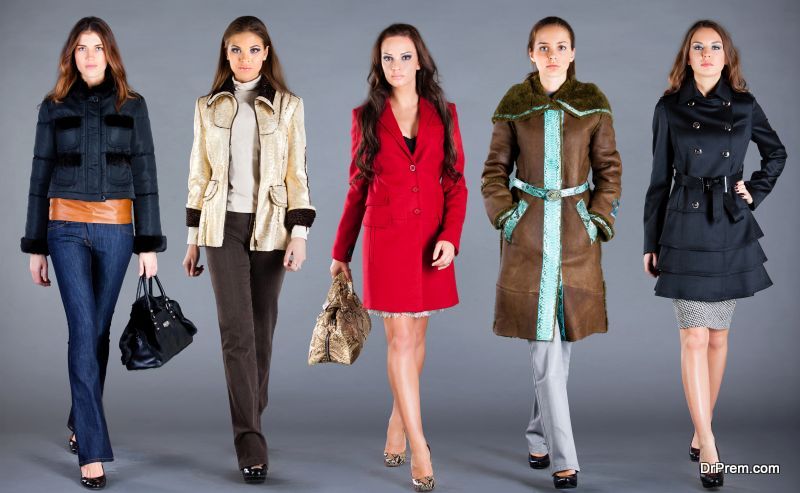 Scarves and wraps are the accessories of winter. They come in all colors and materials, the silk ones look really elegant, and you can buy them in bright colors which look great on black or neutral sweaters, or wrapped around your neck or waist. Woollen stoles and scarves are numerous and look wonderful too. They help to soften the formality of office wear.
Take a look at some ensembles we thought was just suited for winter office-wear:
Blazer, button down, wide-leg trousers and pumps
Match the voluminous culottes with a button down fitted top, which is well-structured and a beautiful fitting tailored blazer. Step in your pumps and complete your smart winterwear outfit for your office. You can wear different colored button downs to use this idea to the most.
Midi, boots and turtleneck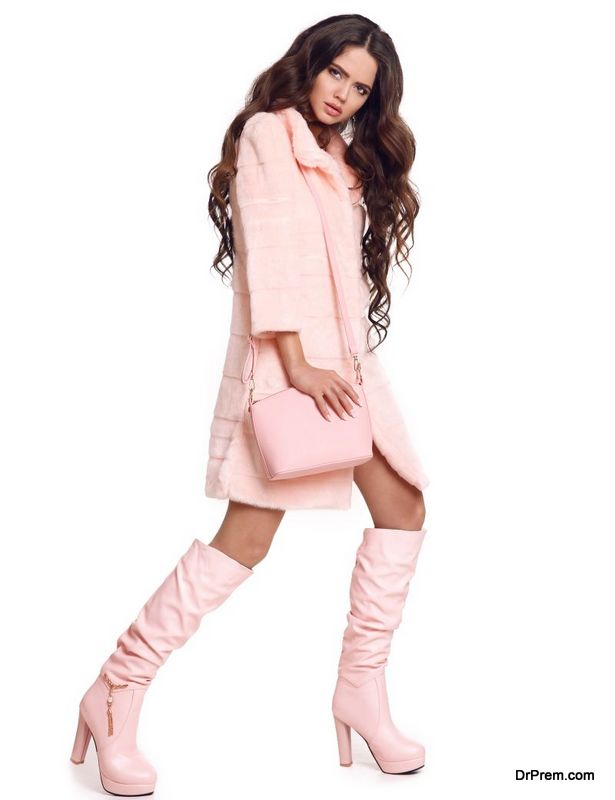 A warm pair of tights, midi dress and boots will be a good change from pants and sweaters. You can wear plain dresses or even flower printed ones. Wear a turtleneck under a sleeveless summer dress, and a nice tweed jacket on will keep you cozy and make you look like a breath of fresh air in a stuffy office.
Pencil skirt, tunic and turtleneck
Tunic can be made winter-proof with a turtleneck underneath. Wear a stylish pencil skirt to convert the tunic combo into an outfit fit for any working woman to wear to office. Tights lined with fleece and Chelsea boots with high heels will make you stand out.
Chubby fur for the glam effect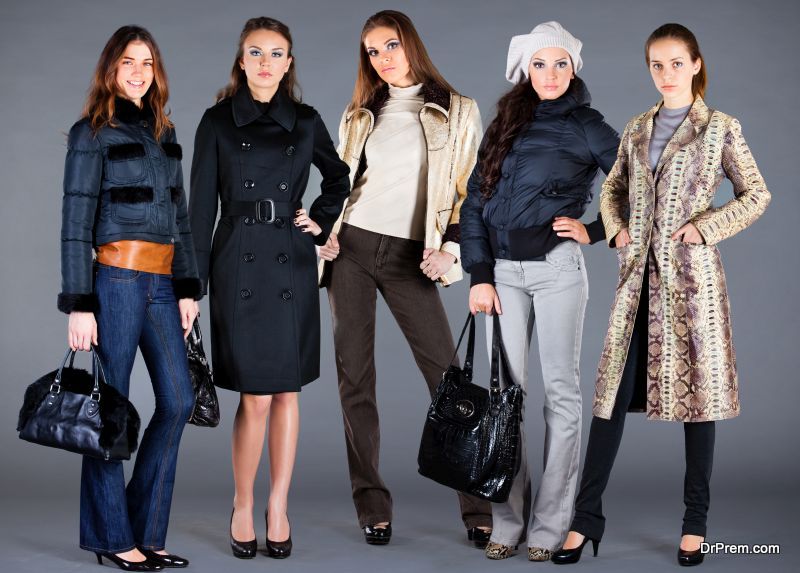 A faux chubby fur is glamorous and saves you from the bitter cold. You can wear anything – skirts, tights-pants, and anything will look good with a trendy faux fur.
Cropped pants, sweater, button down, midi boots
This is a classic office-wear ensemble, but the cropped pants elevate it from being boring and ordinary. The boots will cover the exposed ankles, and of course, you can wear tights or stockings to be warm enough.
Instead of the black and white or beige colors that is usually preferred for the winter, you could try wearing different shades of the same color – for example, shades of violet, purple, navy blue etc – wear a lighter shade of violet button down, darker and different shades of violet skirt and coat and make a stand out fashion statement ensemble for the office. Let your imagination run free and create numerous stunning combinations out of what you already have.