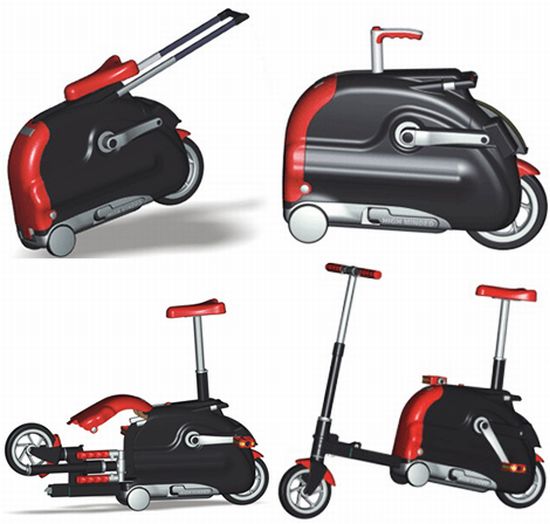 Transporting your luggage on a bicycle is possibly the hardest of all feats and I am sure that for many of you it will be the very last option! Balancing a two-wheeler is a challenge in itself, and to top it with riding the same with a suitcase- no way!However, that vehement no, might just turn into a yes, once you lay eyes on this Suitcase Folding Bicycle, which will not only allow you to enjoy the bike ride but will also drive your luggage safely home. Featuring foam-free high inflatable tires that are completely free from leakage problems and a built-in speaker system, the Suitcase Folding Bicycle comes with folding pedal and handle design. The unit is as light as 8-9 KG in weight and even kids can control it with ease.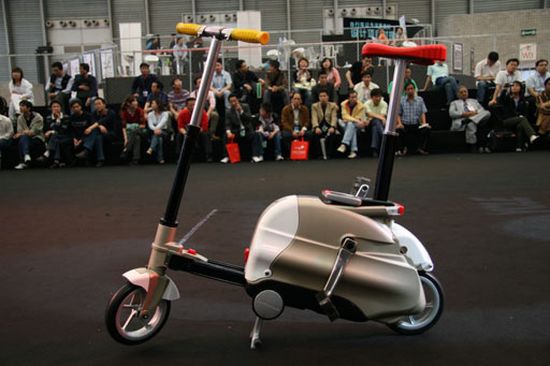 Design Status:
The Suitcase Folding Bicycle is a ready product available for sale.
Usability:
The Suitcase Folding Bicycle is easy and brisk to operate. You may effortlessly wrap and unfold the unit within 10 seconds. Operating the Suitcase Folding Bicycle is a fun activity for kids, who most of the time keeps away from heavy luggage and bags, and it also keeps the stuff safe within the hard container.
Via: Likecool

Designer:
Happy bike.