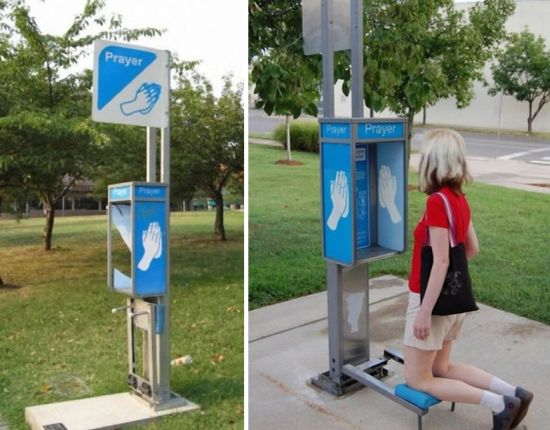 How many times do you find yourself amidst crises in a day and seeking help from the Eternal Power, or even thanking Him for any kindness or success in life? Of course, countless times. If you are a God-fearing person, who looks forward to offer prayers even in the most happening or crowed places, then Dylan Mortimer has come up with an innovative idea for your instant offerings. Hailed as the 'Public Prayer Booth', the concept combines a telephone booth and a prayer station into the art piece. All you have to do is lower the kneeler, rest your arms at the base of the enclosure and knees on the kneeler, and offer your prayers. After prayer, just put the kneeler to its upright position, and get back to your work. Using the visual language of signage and public information system, the Prayer Booth looks like a standard phone booth.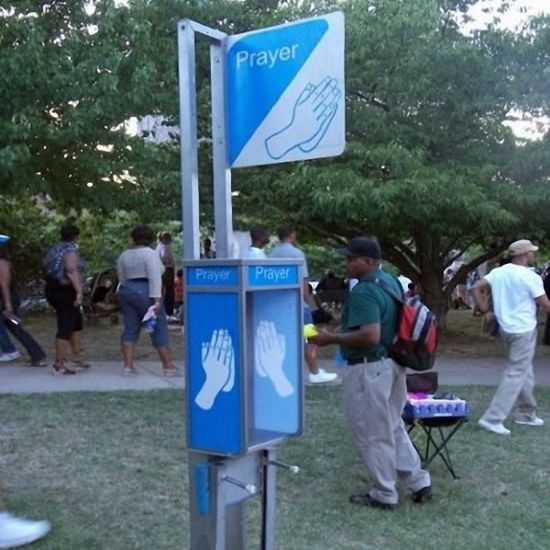 Design Status:
For now, the Prayer Booth is just an art concept that possibly will take some time to reach your neighborhood.
Usability:
Apart from public parks and places, the 'Prayer Booth' is a good solution for remote places where people have to walk miles to reach their prayer-offering places.
Designer:
Dylan Mortimer is Kansas City-based artist.