Kindergarten and playschools today have become highly competitive and will apparently stop at nothing to establish themselves as the snootiest ticket in town that can jet set your preschoolers into a life of super success. This one kindergarten in Japan is also taking it tiny attendees very seriously and has apparently received a fresh batch of tiny seats that encourage young students to explore how seating can be much more than a place to tuck your tiny tushy!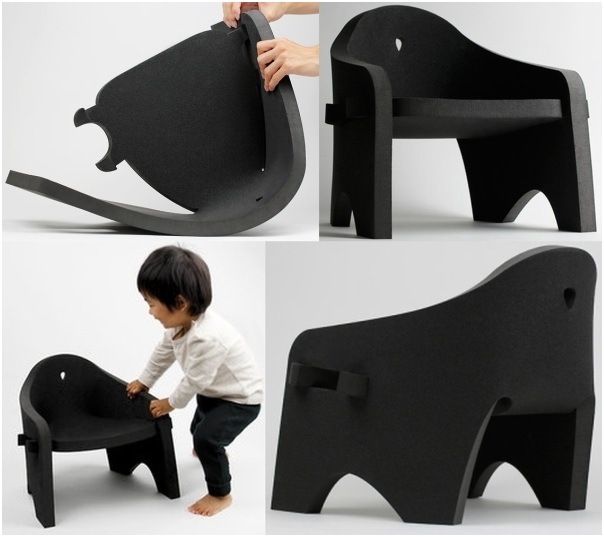 ---
Yup, this Japanese kindergarten commission design studio h220430" based in Tokyo to create playful furniture that makes interaction a bunch of fun also. Created under the leadership of studio director Satoshi Itasaka, the Owl Chair is designed to encourage young kids to manipulate its shape and experiment with spatial learning and design.
The chair is made of EVA (ethylene vinyl acetate) which has essentially the same properties as foam rubber. This means that the soft and flexible polymer can be easily manipulated with minimal force. Children might not exactly know why their seat at school can bend at their will but not the chairs they have at home but that just might encourage them to exercise their research skills when they get older.
This makes it ideal for preschoolers who can explore bending the chair into different shapes and make fun and interesting seating without the kindergarten needing to change their furniture every few months. Each chair comes flat packed and can be assembled with no tools which makes it a dream for furniture retailers. The makers of the Owl Chair are still in the process of releasing the first batch of these out in the market though they hope to have them in stores as early as spring.