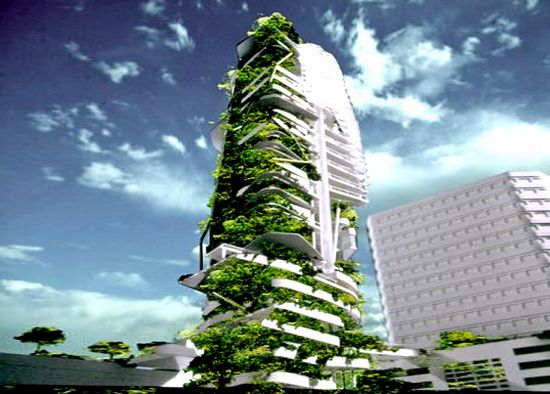 With cities and urban locations turning into jungles of concrete, sustainability and adaptability are the catchwords of modern designers. Keeping ecological improvement in mind, a Malaysian architecture firm has come up with a marvelous design, which surely will be a landmark in the field of architecture. Hailed as the EDITT (Ecological Design In The Tropics) Tower, the pioneering structure is planned to restore the bio-diversity of the local ecosystem. Set to build in Singapore, the 26-story tower will accumulate rainwater and incorporate a gray-water system, which will fulfill over half of the water requirement for plant irrigation and lavatory flushing. Residents and visitors will be able to visit the gardens through ramps that connect the EDITT to adjacent shops and offices.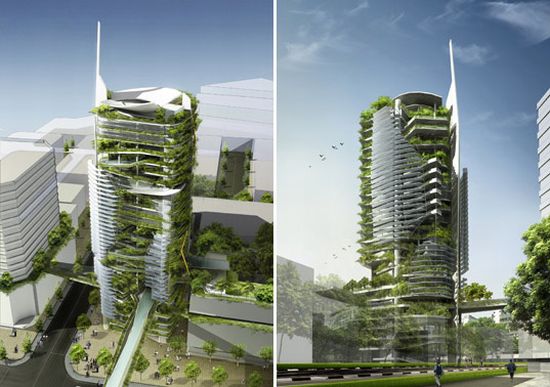 Design Status:
The EDITT Tower is currently lined up for construction in downtown Singapore.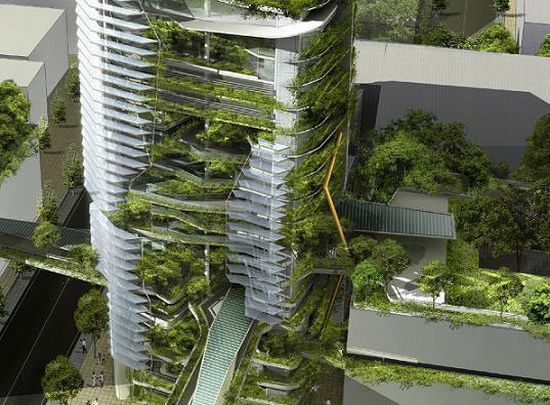 Usability:
Covering half of the surface area in organic local vegetation, the EDITT Tower also features photovoltaic panels in about 855 square meters of area that will fulfill about 40% of the energy requirements of the structure. If required, there is also the scope for an energy plant that will convert human sewage into bio-gas. With a number of movable or altogether removable walls and floors, the innovative tower affords a lot of space and scope for future modifications.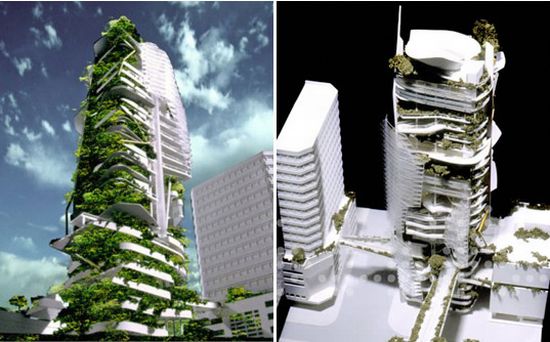 Designer:
The EDITT Tower is designed by TR Hamzah & Yeang, a renowned Malaysian architecture firm, and sponsored by the National University of Singapore.