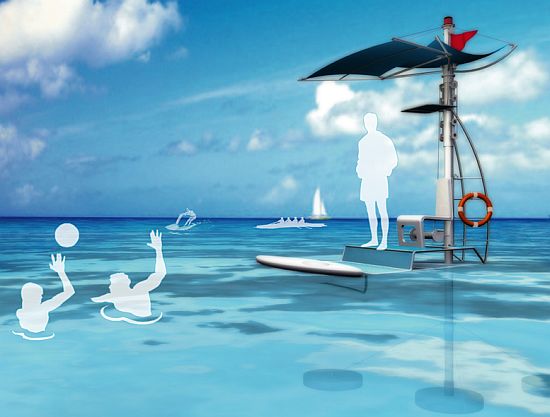 Seashores attract millions of visitors every year, especially during the summer months. However, with each wave that breaks on the shores, the beaches also deal some fatal blows that are a matter of concern not just for visitors but for security agencies and lifeguards across the world. However, that shouldn't put you off from planning your next beach vacation, thanks to Surveillance and First Aid Station for beach lifeguards which promises immediate action and rescue, though self-caution is always better than an external aid. The Lifeguard stand can be positioned within 50 – 150 m from the beach and the height of the stand can be adjusted from 1- 2 m, according to the sea level variation.


Design Status:
Right now, the Surveillance and First Aid Station is just a concept, which may soon enter in production, owing to its utility and innovative design.
Usability:
the lifeguard stand helps in close surveillance and help lifeguards protect visitors from all kinds of catastrophe that may arise on the seashore. In case of any disaster, lifeguards can rescue the victims, by giving them immediate first aid.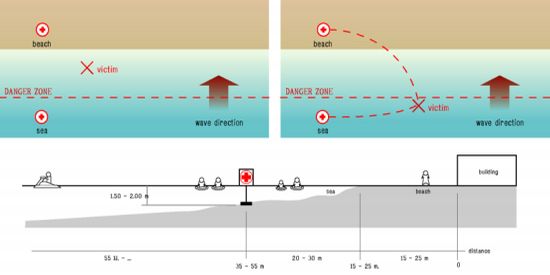 Designer:
Warin Thanathawee is a fresh graduate of King Mongkut's Institute of Technology Ladkrabang department of Industrial Design.
Thanks Warin