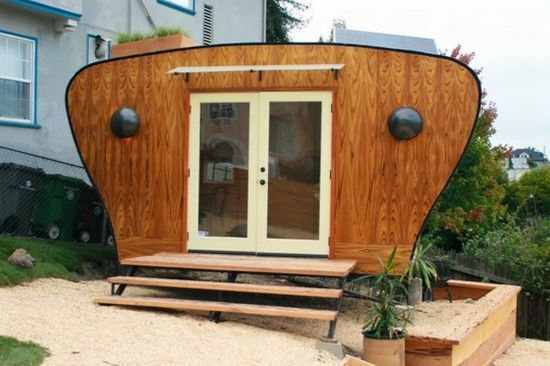 Specially designed for the telecommuting fraternity, the Sustainsia Cocoon is a stylishly fantastic eco-friendly building. Designed by architect Thomas Biggs, with Biggs Group Architecture, the cocoon is a great way to relax and also enjoy flexibility in working location. Set it up in your back garden and there's nothing like it.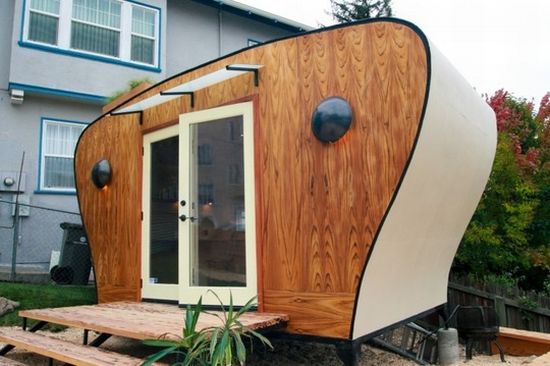 Featuring fine craftsmanship, modular design and curvy construction, the structure has a tasteful décor that serves all the telecommuting needs such as a table unit to rest your gadgetry or a bench that pulls out into a futon bed just in case you wanted to straighten your back and enjoy the greenery. The leaves and support of the table simply fold out of the wall in less than a minute to have a conference or dining table ready.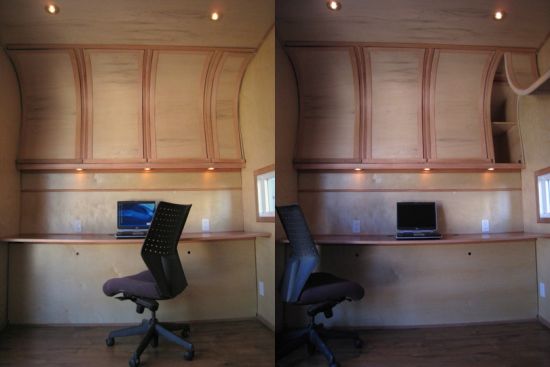 The cocoon also has unique, overhead, lift-open cabinets ideal for storage whose doors continue with the curved contour of the ceiling.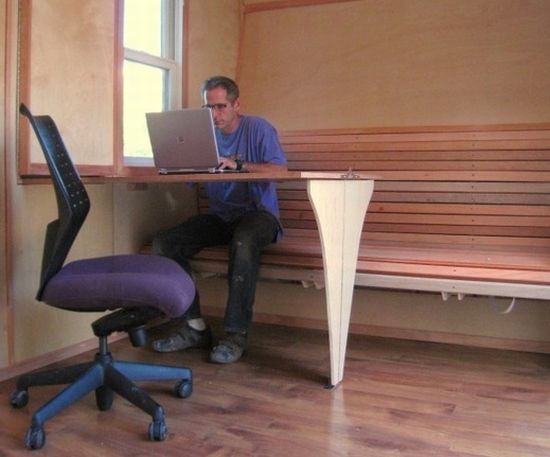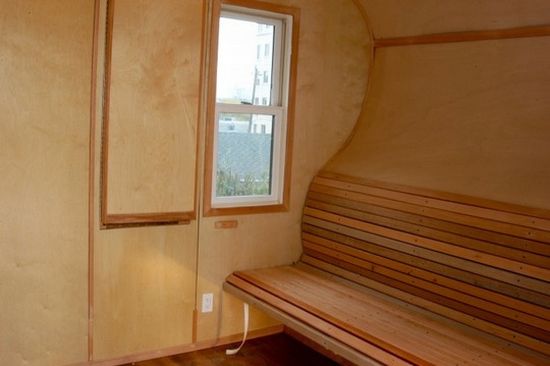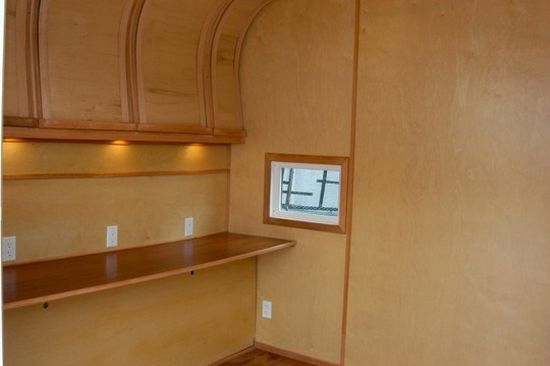 Via: Unplggd