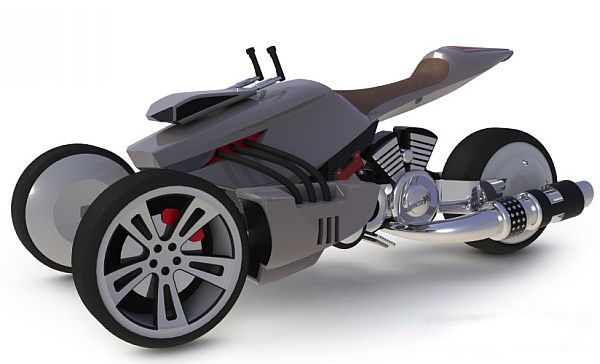 You must have heard about high performance two and four-wheel drives, but how about a three wheel vehicle? T. Rover hybrid roadster is here to make your riding experience full of fun.

Crafted in a brawny manner, T. Rover will be powered by a 1000cc V twin gasoline engine plus twin hybrid systems. The front wheels come wedged with motors which makes the high performance vehicle snarl like a monster. Styled in an impressive manner, it comes fitted with an extra seat which can be extended when required. This seat has been concealed well giving T. Rover a clean look. The curvy facade also has a storage space, which will help the rider carry important things while riding.


With L 120" x W 60" x H 48" dimensions, it has handlebars that can be pulled or pushed by the driver as per their convenience. The hybrid booster will prove to be a perfect ride both in the city as well as outside. If you are an adventure lover and outdoor activities excite you, T. Rover will beautifully add to the whole experience. Easy to ride and caked with comfort, it will pump necessary adrenaline rush making your riding time overwhelming.
Via: idsketchbook