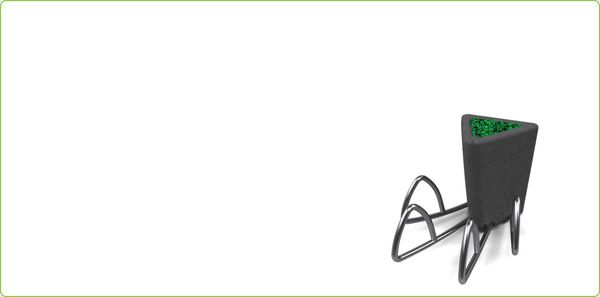 Parking bicycles is a pain in the neck in the busy streets of New York City and many places in the United States of America. To find out a solution to the same problem, n number of designers have been designing special racks. Among them is the Planter Bike Rack that got entry into to the New York City Racks Competition.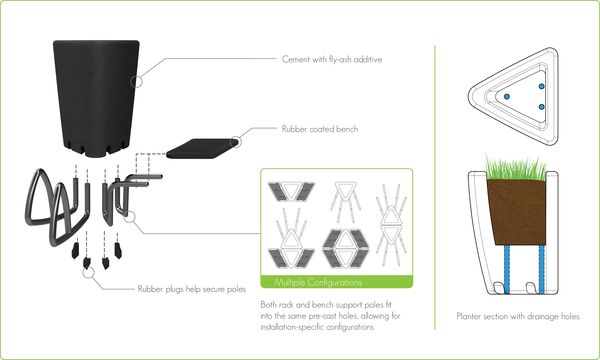 What is the specialty of Planter Bike Rack?
Planter Bike Rack is a cement poll with four openings at its end into which four triangular bars car be inserted. They are locked with rubber plugs. These triangular bars act as bicycle racks. Further, adjustable rubber plates can be added to the cement polls that act as seating. Therefore, Planter Bike Rack not only provides space and safety to bicycles but allows people to sit and relax in the busy streets. Further, there's an opening in the top portion of the cement poll wherein one can plant grass that gives green look to the rack. There are also drainage holes in the Planter Bike Rack that will drain the water.

Let us wait and see if this design will be adopted by the municipalities to erase off the parking blues.
Source: Behance