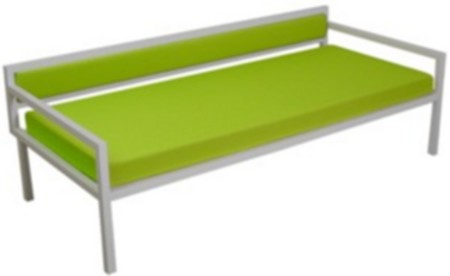 Though I'm not a dedicated coach potato, but the simple design and comfortable looks of this low sofa hit me at the right spot.
The Talt low sofa is an epitome of comfort. It comes complete with cushions, and seats as low as 15.5″. I would love to sink in one of them. Besides its eye-catching beauty and the soothing comfort, the Talt assures you with its sturdy construction.
The cushions are available in a choice of six exotic colors – chocolate, frost grey, lime, nutmeg, sand and snow white. You even have the liberty to choose between a stainless steel frame or a powdercoat steel frame. People who like the low-seating concept will just cherish this masterpiece.
The powdercoat variety sells for $2,999 while the one with stainless frame would cost you $3,999.
Buy it here.