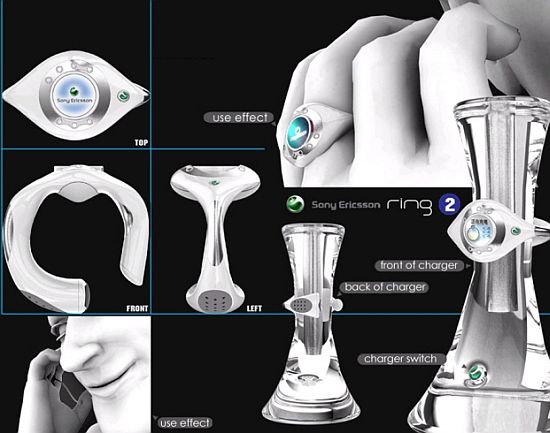 Insight: This is a mini cellphone which looks like a ring but when held close to the ear, you can receive and make calls. You can also use a microphone along with this mini-gadget.
Design Status: Tao Ma's Sony Ericsson Ring Phone is a concept, which won the SE Design Competition, China.



Usability: The fact that the gadget is so small makes it quite usable and also 'wearable'. This Ring Phone may be the answer to problems such as the large size of cellphones and the design is certainly very mobile. However, you can probably only make and receive calls but wouldn't carry many other features.

About the designer: Tao Ma is a famous designer of concept phones and very familiar in the Far East.
Via: ConceptPhones