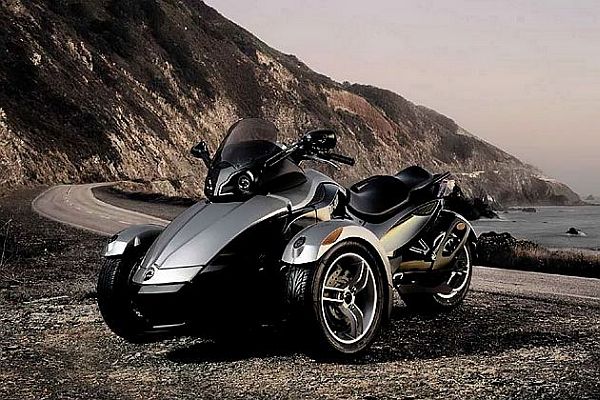 This decision comes as an effort to manage the traffic and help those who are mostly being locked into the heavy traffic of the cities of New York and Los Angeles. This is an innovative idea from Moto Limos Club, who will be credited for introducing this motorcycle taxi service to customers being stuck in the traffic. Though not an innovation from the United States, this is a classic example of parallel thinking that is in functioning in some parts of Europe already.

The Club will begin with a fleet of 15 Honda Goldwing and undisclosed numbers of Bombardier Can Am Spyder driven by well trained professionals having more than 15 years of driving experience with no or less accident records for riding their motorcycle taxi services.
What's more is available with these services are Bluetooth with accessibility to conference calls and helmets. If the day is going to be rainy you need not be dismayed for you will be provided with an all-weather gear fit that will keep you dry and fit, in addition, a blanket to keep you warm during winters.
This is going to come into practice from the next month onwards and you can avail service by buying one of the following plans: $125 to $250 as an introductory offer, while the bike rentals comes to the maximum of $90 per hour for Goldwing.
What is good about this taxi is that they promise that you will never be stuck in the traffic and will be on time for your meeting. But this is not the end, the motorcycle taxi service will also save on the cost and is much more eco friendly than the regular taxis that they can manage the crowd.

Via: Autoblog