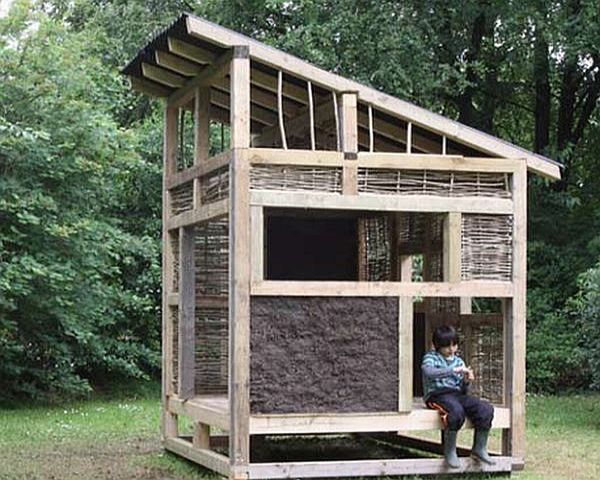 When you think of your childhood, you remember those days when you had cute little tea parties with your friends. Making imaginary tea in your toy tea sets, and those memories do bring a feeling of nostalgia. How about re-living those moments? Better enough, and how about getting a tea house all of your own? Architects Takeshi Hayatsu and Kristin Trommler have brought forward that dream collaborating with students at Cardiff University to build a comfy cozy tea house built of handpicked natural resources.
The tea house is inspired by small structures such as sheds and cabins of timber, woven bamboo and daubed with soil, mud and clay. The space that it requires is all but the size of two Tatami mats which measures up to approximately 2 X 2m. But with the complicated space and eloquent architecture with the lights seaming through the woven bamboo, this small yet exquisite tea house gets a magical and dramatic effect.
The students, influenced mainly by Japanese culture, set out to collect the building materials from around their own vicinity. With the help
of some contractors and experts in the field of architecture, they were able to assemble the supplies and construct the tea house into what it is today. The end result is really a well ventilated and charming setting, luring anyone to relax and set their minds free from all the worldly affairs.
Via: Dezeen