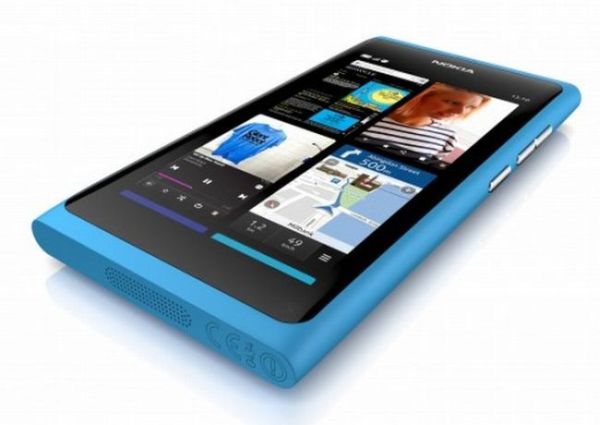 Today Nokia introduced its most awaited Nokia N9 at Nokia connection event at Singapore. Nokia N9 is a complete touch smartphone that is here to make your life simpler. Nokia N9 includes several applications, notifications, and is a perfect tool for multitasking. Everything on this smartphone is done with just a touch of a finger, it is so simple. Nokia N9 is a combination of industrial design, software development and smart user interface, which makes it the best smartphone for use. Let's take a close look at its design.
This phone is so simple that you just need a gesture for a finger to use it. The homepage is just one swipe away from any application. You can just swipe from the edge of the screen and you will go back to the home page. Isn't that great? Nokia N9 has a sleek and slim body where the hardware and the software is placed so efficiently. Its screen is 3.9 inch large with curved glass. The laminated display makes the applications to literally float on the screen. Made from the best of polycarbonate material, it's better than other competitors' smart phones because of its better antenna performance. This means it give better voice quality, fewer dropped calls and better reception. It comes in three different colours, black, cyan and magenta and with a large storage capacity of 16GB and 64 GB on two different variants.
Nokia N9 is the world's first all touch smartphone. It does not have any button, you can just lock the phone double tapping on the screen. Nokia N9 provides the best multitasking experience to its customers. You can open different applications at the same time and switching between them is just a swipe away. Nokia N9 comes with an 8MP camera with auto focus which has carl zeiss optics with double LED flash and a wide 28mm lens. It also supports HD video and true 16:9 resolution photos. You can share your photos via MMS, emails and many online services including social networking sites.
Nokia N9 has the web browser built on the latest webkit 2 technology. Even when the web page is getting loaded, the screen is very responsive. You can open different browser windows and mark your favorite websites. The smartphone promises the best sound quality while turning the regular stereo audio sound into a surround digital sound on any headphone. After adjusting Bluetooth settings just once, you can get connected just by clicking on it.
Via: Nokia