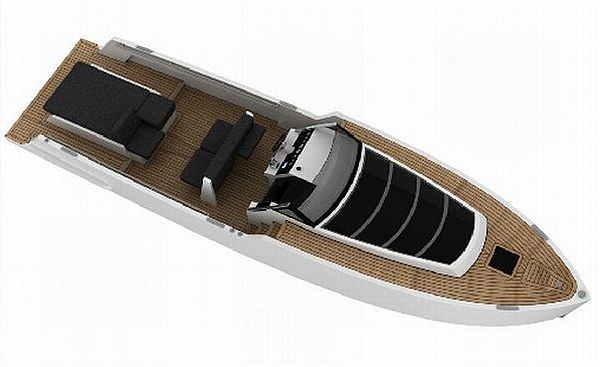 Adventure levels of people have made yachts a favorite amongst many. The reason why they manage to win over a lot of hearts is their capability to provide comfort while floating on water. Ever-increasing noise and air pollution has made people explore the waste water reserves. Water bodies manage to provide solace and cuts us from the hustle-bustle of the cities. A yacht named Tender-31 by Schaaf-Bootsmanufactur is here and promises you to shower with comfort.

If your are passionate for water sports then Tender-31 with flawless handling and stimulating performance will make sure that the days you spend on water are nothing but memorable. It has a functionally planned and ergonomically optimized steering control. The yacht comes with a lot of standard details. Tender-31 with an overall length of 31ft can easily accommodate 6-8 people and has a cockpit seat that solves dual purposes. They can be easily accustomed for both standing and sitting positions. The driver and co-driver seats can be folded. If you love water-skiing then Tender-31 won't disappoint you. It has hook which will help you cover stretches of water riding on a ski. The engine bay has a fire extinguisher which will prove to be helpful in case an emergency strikes. The stern has a variable sun lounger where one can relax.
The panoramic roof will make sure you get an unrestricted view and enjoy the deep water and blue skies. The rooms are quite spacious and come with a king size bed nicely placed to treat you with luxury whereas the sleeping bunks come with a flexibility to be expanded. This expanded space will easily accommodate four people. Every living/sleeping room comes with gallery and the windows make sure that ample sunlight enters the rooms. Extending the lavishness till the bathroom are the shower baths, electric toilets and amazing flooring. The kitchen is quite stylish too. It has a cook top that will prepare sumptuous meals and a refrigerator that will ensure your food items don't turn bad.
It has complete flexiteek decking, cabins with living/sleeping area, large anchor locker, electric engine bay ventilation, self-bailing deck and immersible slim cleats. Apart from all this every cabin has a television and a great sound system where you can sit and watch movies or listen to your favorite track. The yacht comes with sun mattresses for unobstructed bow panoramic view. Tender-31 also has a cockpit roof, electrical winch with anchor, boat cover and glassed engine bay.
Tender-31 will make sure that whatever time you spend on it is an experience in itself.
Via: Schaaf-boats