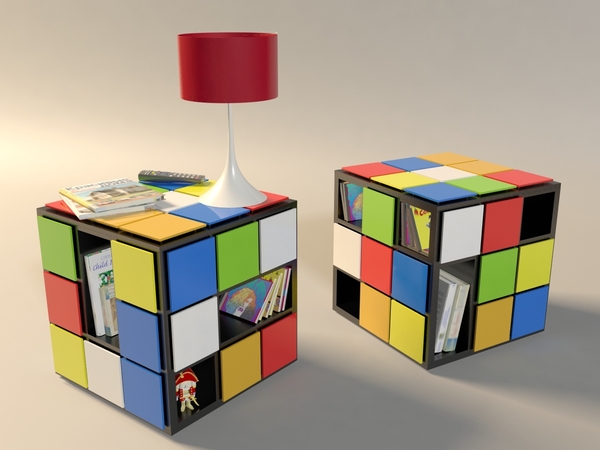 Enjoying gossips over a cup of coffee has just got more creative with the creation of KUB+ coffee table. Designed by Fabio Teixeira, the novel coffee table takes its inspiration from the Rubik cube – a toy, which all of us have clinged on during childhood days. The perfect way to describe the KUB+ coffee table is to just rely on the popular saying 'all good things comes in small packages'. The small size of the coffee table, however, should not undermine its utility or purpose.
The cube-shaped coffee table, made up of colorful plywood sheets, is designed wisely to allot more space to the user. KUB+ comprises of mobile pieces which can be adjusted according to the requirement of space. Assembled with the help of wood dowel pins and given an apt finish with the use of lacquer ink, the coffee table can also be used for serving just the perfect cocktail before that romantic dinner. The vibrant colors used also lends brightness to the rooms.
Just to cut the long story short, the KUB+ relies on the principle of do it yourself and is one of its kind, innovative, playful, interactive, vibrant and spacious coffee table.
[Cheers, Fabio Teixeira]