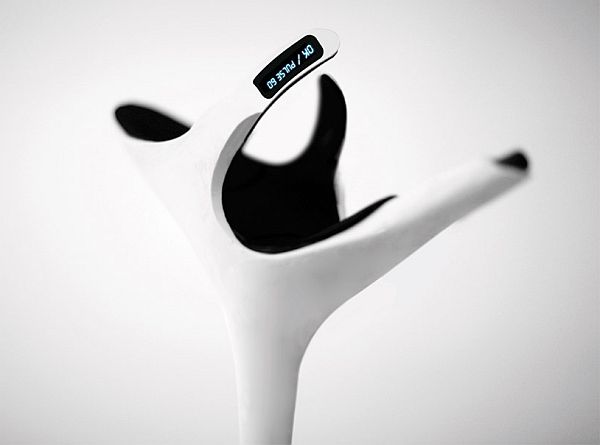 Elderly and trauma struck people, lack the confidence to move out of their house independently. They become inactive and mostly stay isolated, inside the four walls of their dwellings. This can lead to depression as they cut themselves from the social world. Egle Ugintaite, keeping these factors in mind, has designed, 'The Aid.'

As the name signifies, the walking stick will support or assist such people and unfurl a new experience. The Aid is like a smart device, which will guide a user and also monitor his/her health. It comes embedded with a navigator and an SOS button, generating a sense of security. Users strap the device around their wrist and the in-built sensors continuously examine the pulse, blood pressure and body temperature. The health data is displayed on a screen and in case of an emergency the SOS button sends a message to the help center.
The user, with the help of a headphone, gets to choose the best way to reach a place. All he has to do is to connect the phone and internet with a service provider, which gathers data and sends it to, 'The Aid.' The consumer gets information through the headphone and can reach his destination as he gets full assistance for the purpose.
The Aid will make people, with restricted lifestyles, more independent and confident.
Via: designboom