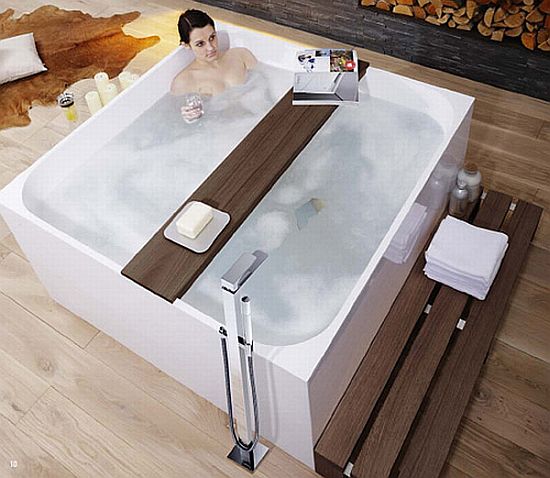 A luxurious bath is incomplete without the right bath tub. Those who consider their bathroom a personal and peaceful space would love this free standing bathtub from Treos. The mineral bathtub derives its name from the mineral casting that it's made up of.
A very sleek and understated look emphasizes present trend of simple and easy to clean designs for home. While the bath fixtures have been neatly placed, use of oak planks as a tray and steps add an understated glamour to it. Use of oak gives it a ten on ten score for use in bathrooms with wooden or laminated floorings. On the other hand the modern, white looking body fits it well with the usually preferred marble floorings. The design of fixtures also compliments the entire look.
As shown in the pic, an oak plank can be comfortable placed to function like a sliding tray to hold your essentials or small items like magazines, cell phones, drinks etc. And yes, don't even worry about durability, it comes as pack and parcel of mineral casting. So just relax and enjoy make your dip an experience worth cherishing each day.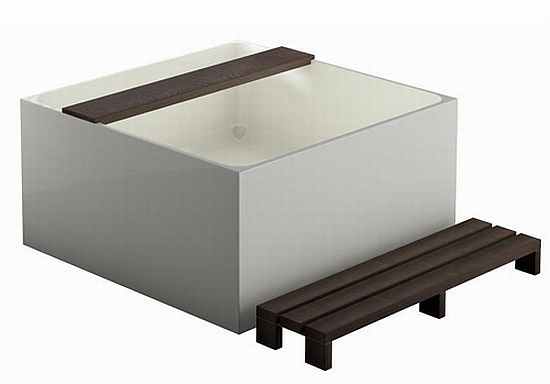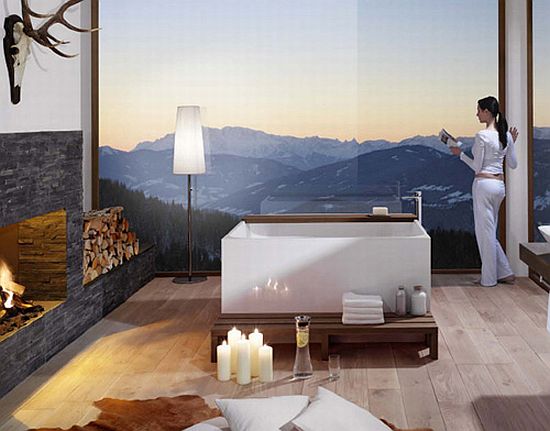 Source: Trendir