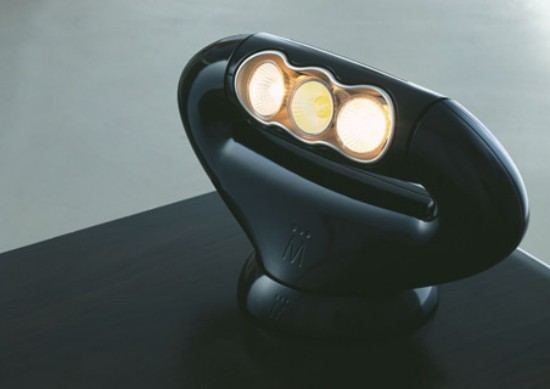 Design Status: The lamp is currently on sale under the lighting company Muvis.
Insight: This sleek, handle shaped lamp bears a dimension of 38mmX32mmX18mm and is made entirely of polycarbonate except for the steel support, making it easy to install on a wall, the ceiling or even on a desk. The lamps come in black, white, silver and orange colors and can lend elegance to high end hotels and restaurants as well as a living room. These lamps add another feather to the cap of state-of-the-art lighting company Muvis, who specialize in providing flexible lighting solutions to a large clientele.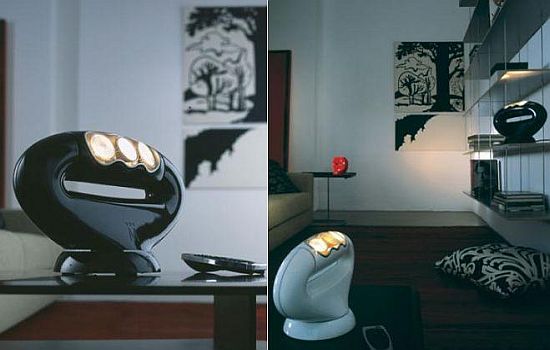 Usability: The Anellum scores top marks on features as well, boasting a high-tech mechanism that can aim the light in any direction along the x and y axis' while adjusting the intensity and color of the 3 inbuilt halogen bulbs. The one remote provided can control up to 128 lamps and can store the information for 20 different lighting scenarios, thus giving you perfect control over the rooms' lighting ambiance. The lamp uses only as much power as is required for the given intensity so it could save you big bucks on electricity usage provided you keep it on dim a lot. All in all, be it a cafe, lounge, bar or your living room, these amazing lamps are a must have. I could really use one for my room!
About the designer: Massimiliano Zoggia is a 28 year old Italian designer currently working with Muvis.
Via: Muvis