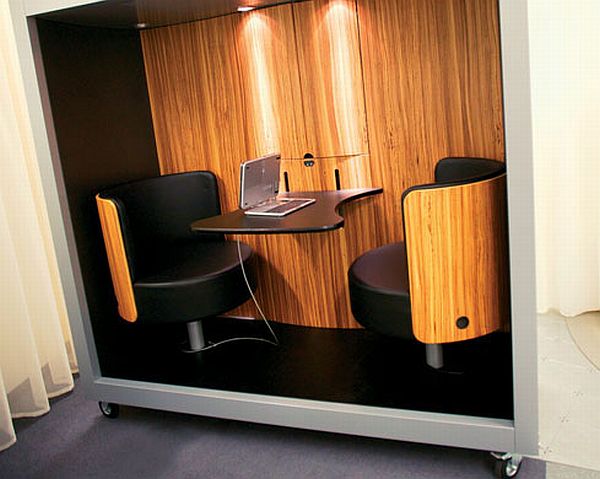 In today's jam-packed world, getting a corner which will seclude you from everything seems like a far-fetched dream. How cool and relaxing it will be, if there was a spot which could shower you with all the tranquility and privacy. The dream will take a shape of reality with the Box that has been designed by Gispen.

Shaped like a box, it will be a perfect cocoon which will soothe all those frazzled nerves and let you pay full attention on your work. The box will work like a personal office which will cut you from rest of the world and hence, increase your efficiency at work. The best part being that it is movable and can be easily positioned whenever and wherever required. Fit a table and chair in it and convert it into an office. Any kind of wired or wireless gadgets can be fitted inside the box without any difficulty.


The box comes with a flexibility to be used for various purposes. Place a lounge chair in it if you feel like relaxing in a quiet place or simply sit and let your thoughts churn like never before. The box can be picked from a variety of color options and materials as per one's taste. So, if you want to call something your own personal space, then The Box will unfurl its charm and make you melt with the features it has to offer.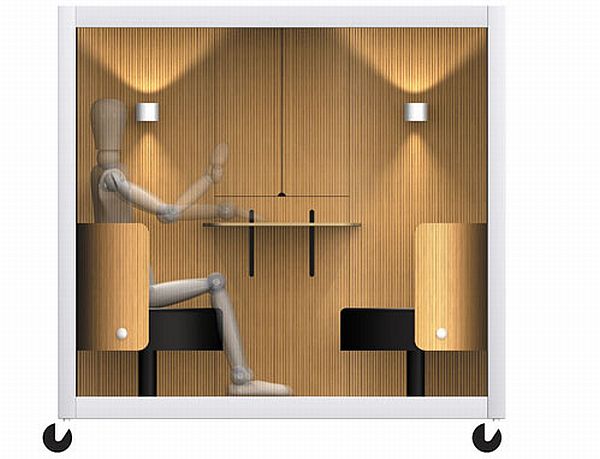 Via: gispen