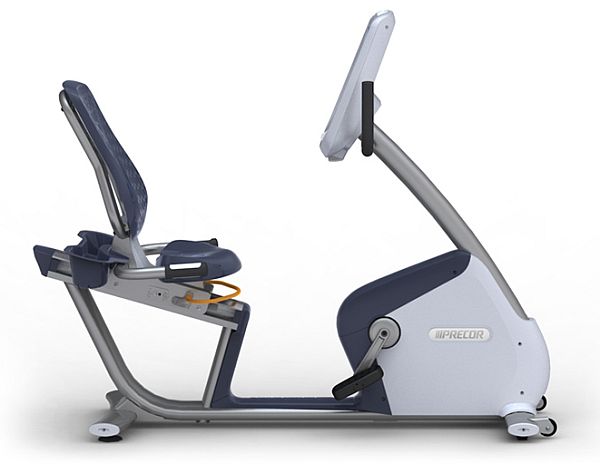 Precor Recumbent Stationary Cycles bring a new perspective to stationary cycling. Offering many varieties of positions of seating than the traditional stationary cycles, these cycles are used for all types of needs. You can use it to condition yourself or even recuperate after an injury.
Precor Recumbent Stationary Cycles enables riders to ride in a laid-back reclining position. Riders would normally choose this type of cycle for ergonomic purposes. By distributing the rider's weight uniformly over a large area, the rider gets more comfort.

A recumbent stationary bike is excellent for people who have back problems, thus making it ideal for exercising one's way back from injuries. The seat structure is innovative, and the frame of the cycle is robust enough to withstand high activity.
The tube-shaped spine of the cycle ensures that the rider has enough space at the center. Unlike conventional stationary bikes that have a horizontal spine down the middle, which obstructs free leg movement, this one does not.
The motion of pedaling is like any other bicycling movement. A slight slant of the pedaling movement is done to make it symmetrical to the recumbent seat.
The Precor Recumbent Stationary Cycle helps riders get numerous fitness benefits. Putting lesser pressure on the spinal cord of the rider, the bike can accommodate even highly overweight people. The rider can sit back, read a book whilst pedaling without much discomfiture.
Via: Superformer