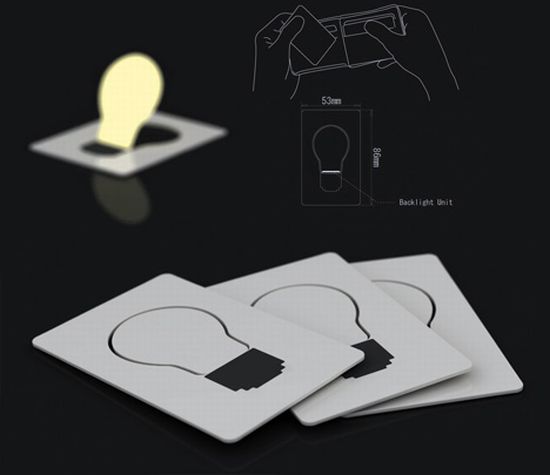 Insight
Having a lighting source with you is always handy but, those ergonomically thought designs somehow never seem to bless the conventional torches. Time has come when we think beyond those options and adore concepts like the lightbulb which fit the pocket as easily as a credit card.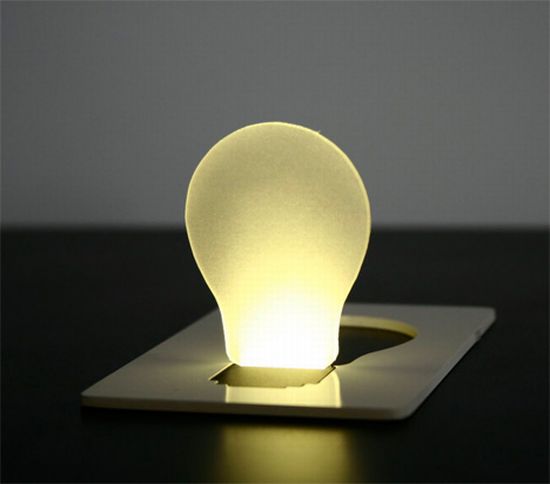 Design Status
It is a concept which deserves to be developed upon for such designs are the need of the day.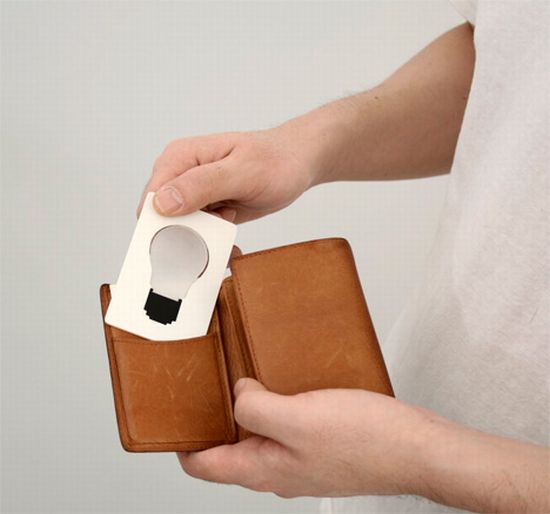 Usability
You cannot always carry a torch with you if are a backpacker but not many choose to be adventurous in life. Thus catering to the masses, this design certainly has the appeal which would make everyone use it. Just keep it in your wallet until you are stuck at some dark place. You have an option to light up the dark at all times.
Designers
Hyun Jin Yoon & Eun Hak Lee
Via: Yankodesign/ Ubergizmo