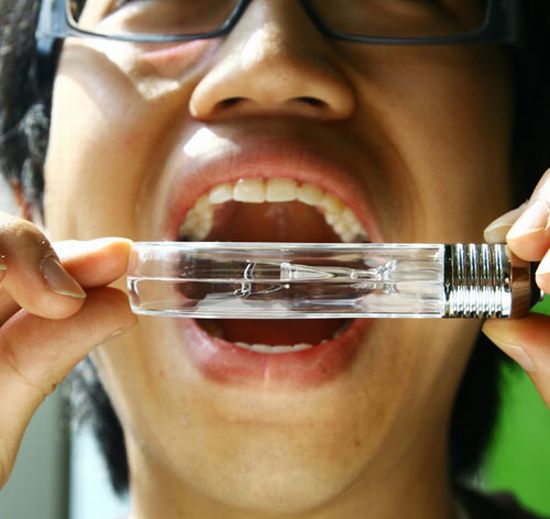 Flat bulb by Joonhuyn Kim may not have anything to do with Thomas L. Friedman's bestseller, 'The World Is Flat,' yet it is another example of the world really getting flat (not a pun) in terms of innovative designing. The flat bulb isn't just a uniquely shaped illumination device, but its functional usage stands it apart from the rest. The flat bulb is just 1/3rd of the size with equal power bulbs available in the market. Not sure whether the designer bulb will help in reducing energy requirements, but it'll surely help in easy packaging and transportation.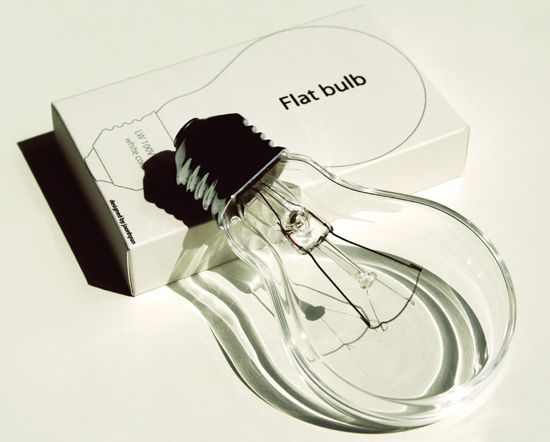 Design Status:
The flat bulb is a uniquely shaped illumination device that was on display as part of the 100% design in Tokyo, but there is no announcement whether this concept will ever get into production.

Usability:
The compact size of the flat bulb evidently reduces the cost of packaging and transportation, as it easily fits in right-angled box. Moreover, packers need not roll the bulb, which again significantly cuts down breakage due to rolling.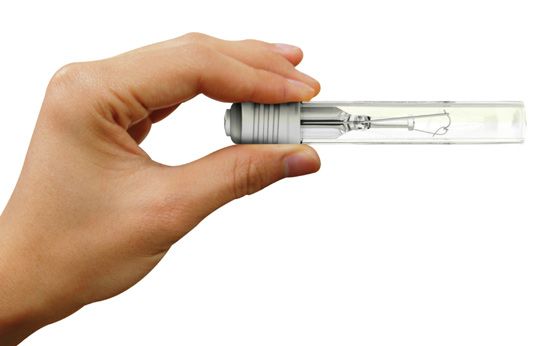 Designer:
Joonhuyn Kim is a Korea based designer.