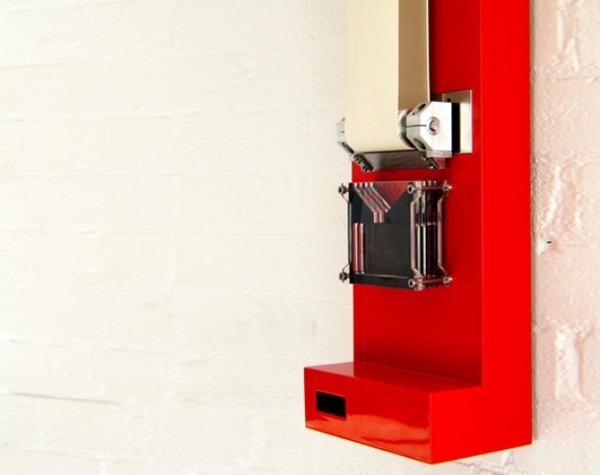 It seems that perplexing furniture is the order of the day! British designers James Auger and Jimmy Loizeau have set their hearts on designing furniture that generates energy from chewing up dead insects and pests such as flies, rats etc. Read on if you have the strongest stomach and intrigue for this eccentric piece of furniture.
With many designers churning out different methods to create eco-friendly, green furniture etc., James Auger and Jimmy Loizeau have taken themselves a notch too seriously to create energy-producing furniture that is sourced from squatted, unfortunate flies. Having the credit of creating a wall clock that has a honey-strapped belt which traps flies, that are later squatted, scraped and juiced to generate energy via microbial fuel cells, the designers laud themselves with the acclaim that eight dead flies can account for 12 days of power for this wall clock. So much for innovation and cutting-edge designs, you may wonder.
If it isn't for pest-welfare activists, these designers might just find acclaim through this abstract furniture. Nonetheless, the designers are driven and self-motivated to promote their tumultuous furniture, in every wards possible. They justify their creations as being a "newfangled version of all those nature shows on television that show animals hunting in the wild." Auger further says:
A fly buzzing around the window suddenly becomes an actor in a live game of life, as the viewer half wills it towards the robot and half hopes for it to escape. Some people are appalled by it but others are fascinated. We play on something that is powerful in human nature, the idea of life and death.
There is no stopping these driven designers, who will scale down all pests for their inventions!