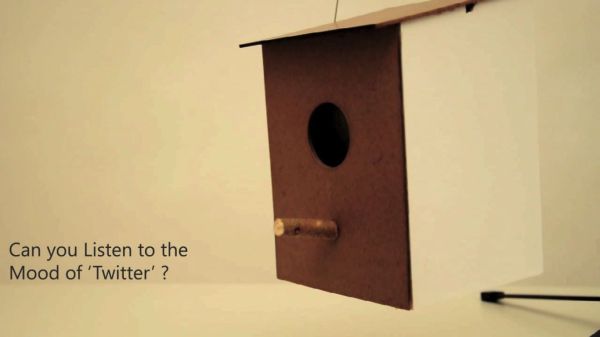 Twitter is a store house of ever changing emotions portrayed through a flurry of quick and witty messages. Every second the mood of the twitter swings from positive to negative and vice-versa. What if the colors of this emotional panorama are combined together to form a coherent choir? This is the idea that forms the basis of this lovely project.
The exhibition of 'Generative design' that was held on the 25th of February 2011 at the Copenhagen Institute of Interaction Design formed the site for the installation of this project. Harsha, at first, started by linking the specific words (or combinations) to the positive or negative aspects of the tweet. He then compiled the related set of feelings on a linear scale to represent the mood of twitter ranging from good to bad.
The next he could do was to continuously map the live stream of twitter to be able to analyze and interpret the mood of the twitter. Then finally he associated the different moods with the songs of the birds. The sweet tone like that of a black bird was associated to positive emotions whereas negative emotions were represented by some annoying voice like that of the cackle of geese. The result was what you can experience yourself in the video.
So don't shy away from enjoying this interesting manifestation of art. You really have no excuse to miss this stuff.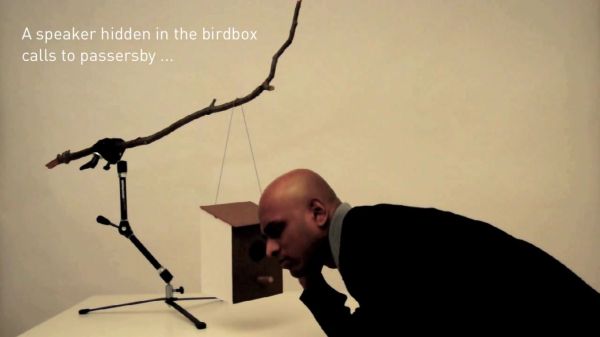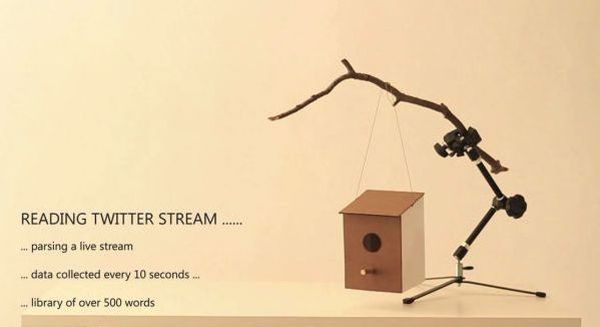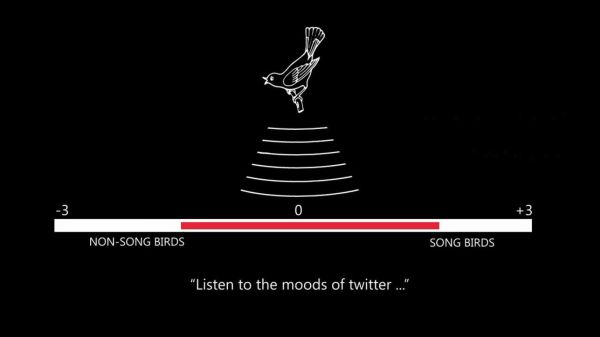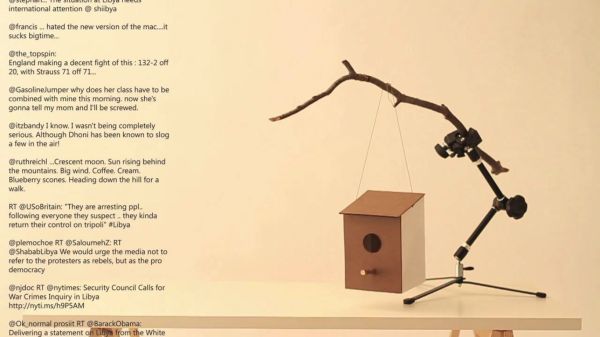 Via: Vimeo