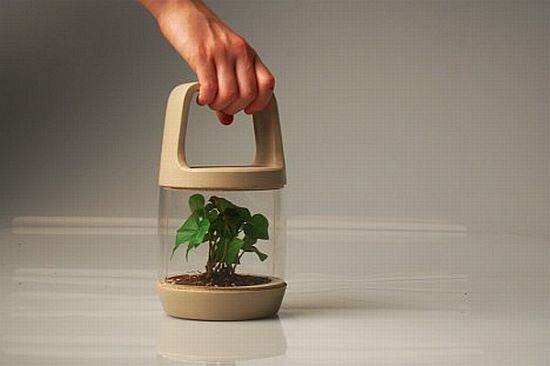 This is a lantern concept that will have horticulturists jumping up and down. The concept is by designer Franklin Gaw, and is a quite wonderful idea. In a nutshell, it involves a lamp that cultivates a sapling inside it, which has an environment to grow, and of course, it provides light at the same time. Far fetched, we know, but it doesn't hurt to dream, right?

Essentially, the lantern serves a dual purpose. First, as, well, a lantern; and secondly, it serves as something of a green-house, to cultivate a sapling which you can then plant into the woods of your choice when you're enjoying a nice evening hike. Pretty cool, eh? Talk about a great way to keep fit and save the environment at the same time.
There are a couple of issues to be considered, however. A standard bulb for the lantern component would exude far too much heat for the poor sapling to survive. Which means the only recourse would be to use an LED bulb and to also have an exhaust system to prevent things from getting too hot for your tree-to-be to handle.
The ecological lantern is a really cool concept, and it would be really awesome to see something implemented practically.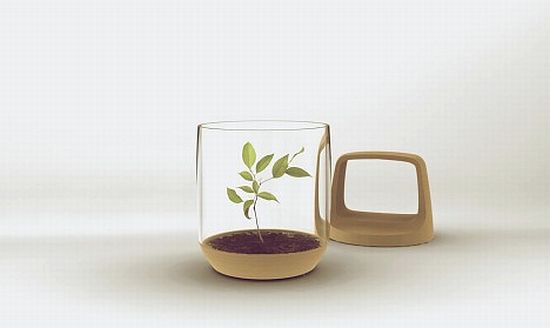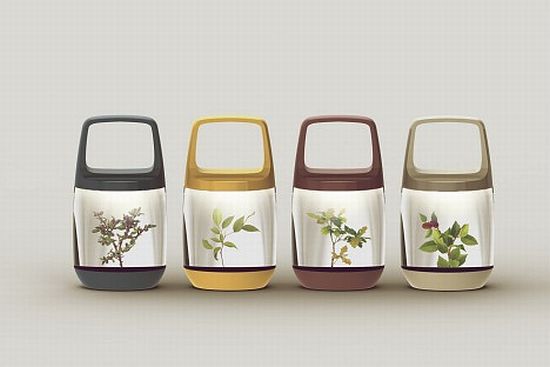 Via: treehugger