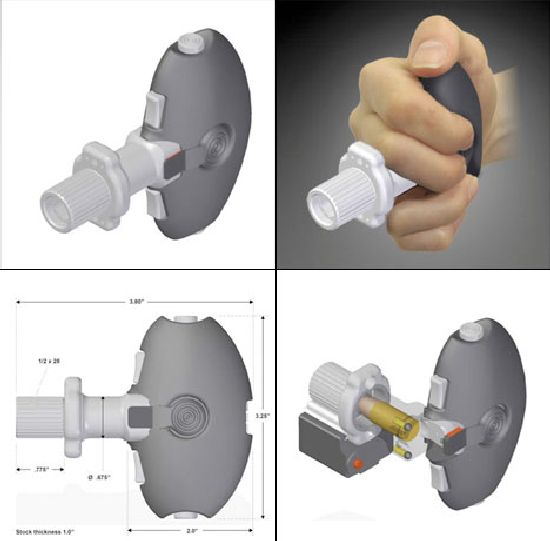 Design Status: The Palm Pistol has just been developed by certified NRA instructor Matthew Carmel and is in the pre-production stage. The product can be booked for a small amount of money and after production is expected to cost $300.

Insight: The Palm Pistol is a handgun, which is designed for the elderly and disabled who need to defend themselves. The product is designed ergonomically and the thumb can be used instead of the index finger for firing. The device reduces muscle drift, which is always the reason why people misfire. It will help people who are weak and for those whom normal handguns are too difficult to use.
Usability: The Palm Pistol can be used by the feeble and the weak and hence, it is functional and useful. It is ergonomically designed with the elderly people and the disabled in mind.
Via: Core77
About the Designer: Matthew Carmel is a certified NRA instructor and has developed the Palm Pistol for those with reduced dexterity.