Insight
Gone are the days of the conventional skateboards that made you skate through the length and breadth of your vicinity without much on offer. The Axess, makes you access the same area with a lot of modulations that make it better than anything currently on offer.
Design Status
Longboard manufacturers around the globe would surely have their eyes on this design for the sheer versatility it brings to the same. If they miss out on this design, they would kind of hinder the evolution of these phenomenally popular rollers that people just love to have fun with.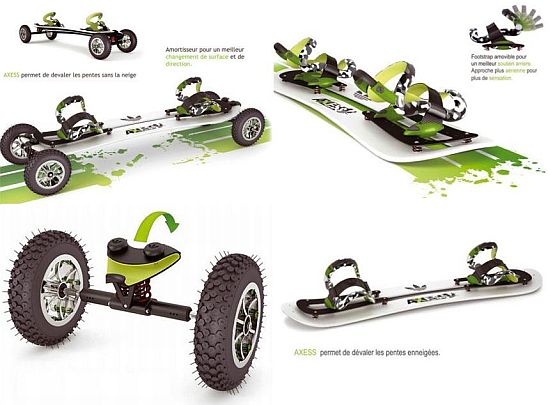 Usability
Those who perform tricks regularly and master the art of doing the same using a skateboard would love it for those straps atop, to keep it tightly gutted to the foot. The Amateurs who love watching Grind TV and then practicing what they see would adore it too for the fact that their practice would get better, with the board not dropping off the foot.
Designer
Pascal PRAT
Source: Tuvie