Design Status:
"334" is a bench that's been designed as part of the "X days project." This series aims to create products that involve considerable recycling, yet avoid processes like gluing, screwing, soldering etc.
Insight:
Sustainable development's greatest ally is recycling. With wasteful acts aplenty in society, endeavors like the "334" bench are always appreciated. 334 bench is a seat that has noble thought of furthering recycling and reuse behind its conception. 334 bench consists of three parallel bars of metal, over which are stacked 334 old newspapers. The papers are stacked close together. Along with the bars, these newspapers are sturdy enough to support weight of more than five persons at a time. And the craziest thing to note is the fact that there is no gluing involved.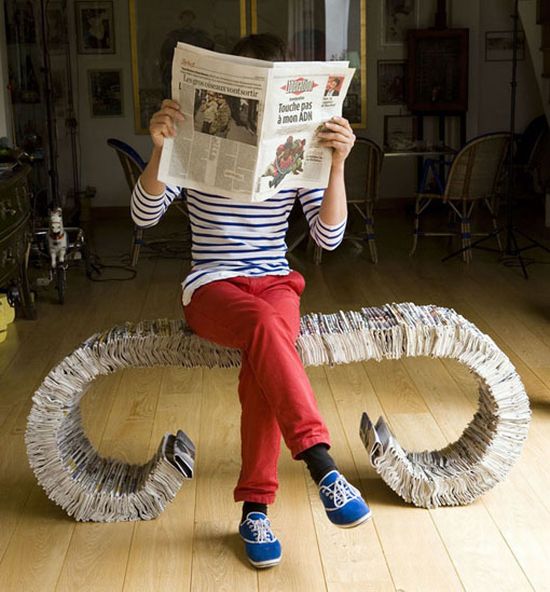 Usability and availability:
As strong a depiction as this may be for recycling, the 334 bench is not a product meant to be sold. It is to drive home the point and perhaps inspire to create your own bench of newspapers. You would easily be able to do that since 334 cost only 5 pounds to make.
Designer:
Oscar Lhermitte
Via: Oscarlhermitte