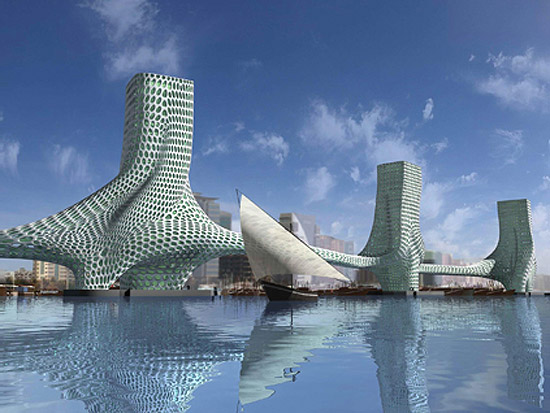 Inspired by the illustrious Firth-of-Forth Bridge in Scotland, 'The Three Graces' is a group of three towers that represent the joy, beauty, charm and eternal unity of the land of marvelous skyscrapers, Dubai. Taking their shape from a small oceanic creature 'radiolaria,' the three towers are quite identical in shape as well as gesture, creating an architectural synergy between them. A footbridge, connecting the Graces, makes a huge gateway for the visitors entering the harbor. Presenting one load-bearing skin and a glass-mulliion (a structural element dividing adjacent windows), the structure regulates its climate by combining natural and artificial ventilation, owing to spans from floor to floor between the skins.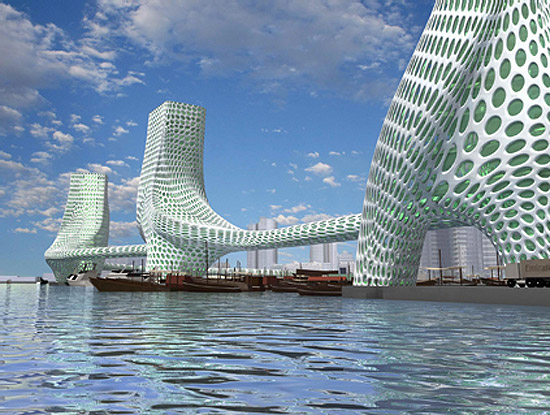 Design Status:
The Three Graces is a concept architectural design invited for a competition to construct a gateway structure for a harbor located around Dubai.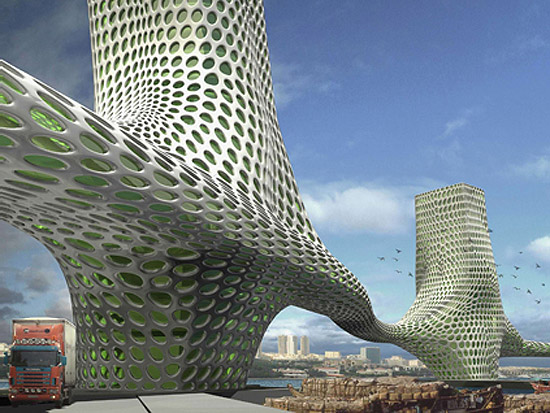 Usability:
The Three Graces is not just an architectural wonder, but also a great symbol of harmony and association. For the artistic towers will maintain their individuality without losing the unique bond, figured by the bridge reducing footprints on the peers, between them.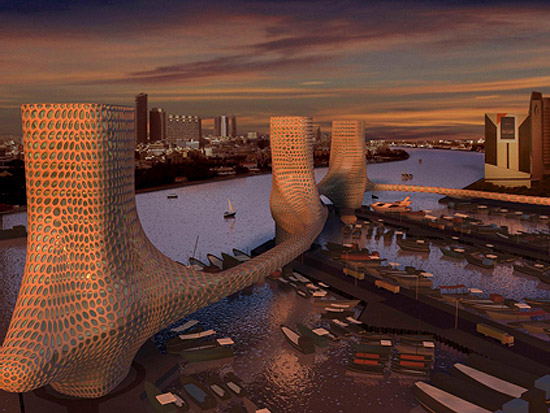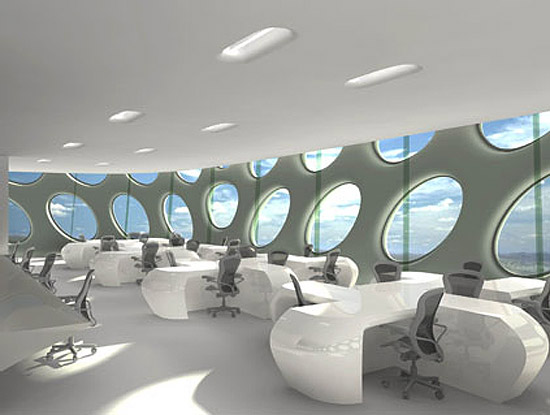 Via: Designboom

Designer:

Lars Spuybroek is principal of NOX, which is an architecture office in Rotterdam.