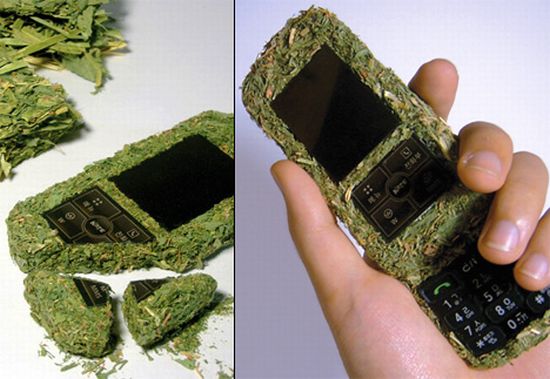 The way modern technology is advancing, I wouldn't be surprised to see disposable phones replacing the regular mobile sets! Leading the path for sustainable gadgets, Korean designer Je-Hyun Kim has popped up with an innovative mobile phone that completely biodegrades after some time. Hailed as the 'Natural Year Phone,' the new mobile phone will feature natural components and help in controlling e-waste. Though there isn't much info about the functions of the Natural Phone, but it'll be all hay, barring the screen and the keypad.


Design Status:
The 'Natural Year Phone' is a concept mobile phone design for the disposable era of consumerism.

Usability:
With electronic waste causing all sorta problems around the world, the Natural Year Phone will be an ideal handset for users who keeps changing their phones. It will also offer them an eco-friendly option. Moreover, it will inspire cell-phone manufacturers to use more sustainable materials in their products.
Via: Trendhunter/ Ubergizmo