Beer enthusiasts have long had a penchant for gadgets that are especially designed by keeping them in consideration. Now that technology has evolved by a fair distance, this dream has turned into reality. There are many gadgets out there which dispense liquor robotically, rather than relying for manual assistance. Gone are the days when one had to manually keep the beers in the freezer and had to set the optimum temperature or in a bar where the assistance of bartender was needed. Gadgets for the beer enthusiasts have moved swiftly to make the process of beer dispensing an automated one!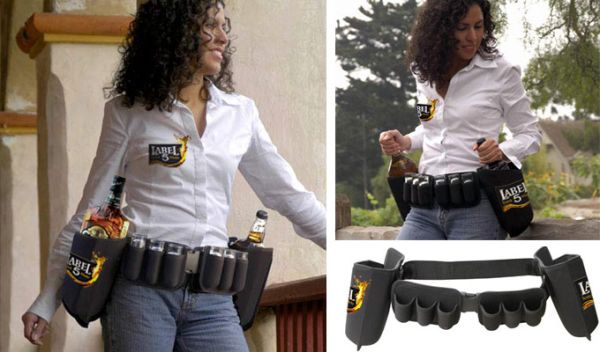 For those wishing to have couple of beers on the go, a booze belt serves as the perfect option for you. You can conveniently keep the beers on the belt while allowing yourself to freely sip whenever the need comes by!
Many a times, cooling a beer is the main problem for beer enthusiasts. Normal freezers cannot provide efficient chilling systems resulting in taste distortions. Tinchilla provides faster cooling than normal freezers and is more efficient as well! The principle is based on the concept of thermal induction. There is a layer of ice and cold water placed around the beer bottle when it is placed in Tinchilla apparatus. After it gets started with the chilling process, it spins the bottle around. In a while, the beer bottle is chilled to optimum temperature! The cost for the apparatus is just $10.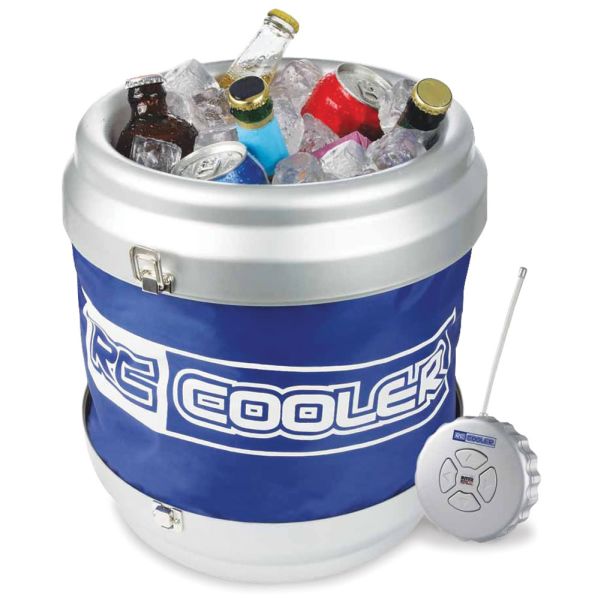 Remote control based cooler
The remote control based cooler is the best solution for weekends when you wish to sit outdoors and the weather is warm. In such weather when you wish to have a can of beer, owing to warm weather it could pose a problem. However, the remote control based cooler can help you greatly.
You can fill the cooler with half a dozen beers and get it out with you. You can control it even at a distance of 30 feet so once you have exhausted the beer quota present in it, you can mechanically send it back to your house for someone to refill it! Serves perfectly if you want to relax and want constant supply of beer for yourself.
These are just some of the beer dispensers out there in the market. There are various others which have been developed by many other developers, which may seem right for you depending on your need.