Sneakers are comfy, reflect your personal taste and quite versatile. They add the cool quotient to any outfit. You probably have a few pairs of your own, like the average man. There's always scope to add a great pair of sneakers, one that you could wear to a special event, or walk in them the whole day as well. Check out this collection of sneaker brands, from the cult classics wonderkicks to the luxury designer brands.
 1. Nike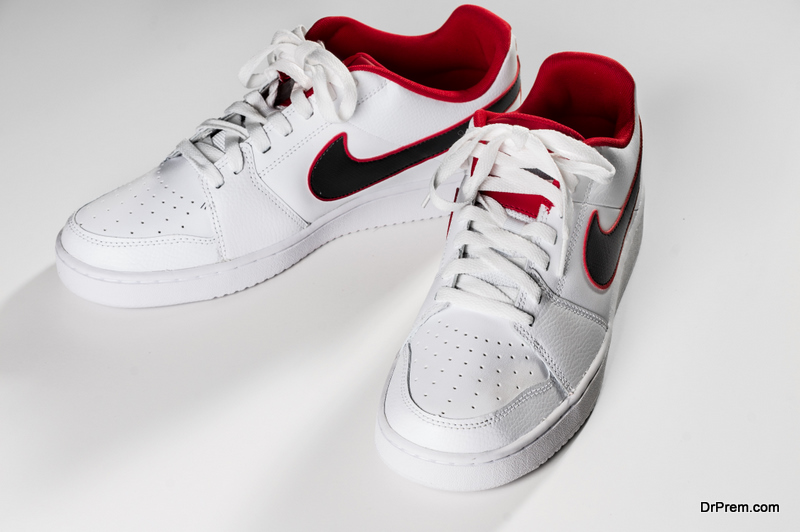 The iconic brand is still the most sought brand for sneakers. Nike has been a trendsetter and brought forth designs which are classics. Air Jordans,  Air Max, Air Force 1, Flyknit uppers, Nike Id personalizations are some of the innovations and sneaker styles which have stood the test of time. A pair of Nike sneakers is still a prized possession and a pair you must have.
2. Prada
Luxury brands have designed stylish sneakers to match with the casual wear look. Led by Raf Simons and Miuccia Prada, the brand has a unique aesthetic reflected by the Techno Stretch, Cloudbust Thunders and Nylon gabardines. Show off your designer sneakers and be the king of street style!
3. Adidas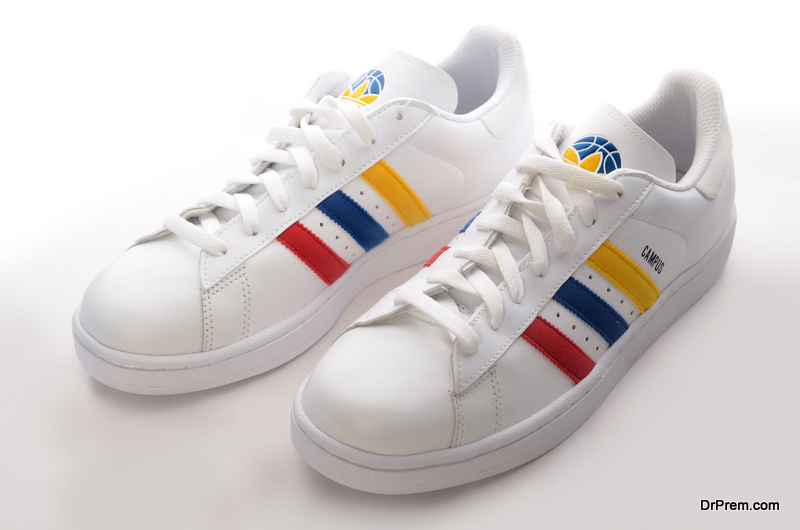 Adidas stepped up to the technological race of the sportswear brands and designed sneakers which are super comfy and suited for your purpose. Amazing sole technology and featherlight materials created pairs with Ultra Boost. This brand is still in the race with groundbreaking 3D printed webbed sole sneakers which will be out soon.
Adidas collaborated with Kanye West and have had a good measure of success with the Yeezy brand. Go for the all-time favorites Samba and Stan Smith, if you want sneakers from Adidas. 
4. Y-3
Y-3 sneakers are a luxury offering from Adidas in collaboration with the designer Yohji Yamamoto. In these sneakers are combined the innovation of hi-tech materials we know Adidas for, and the signature style of Y-3. Textured mesh, leather, 4D printed soles and sporty silhouettes make the designs eye-catching, casual and stylish. 
5. Vans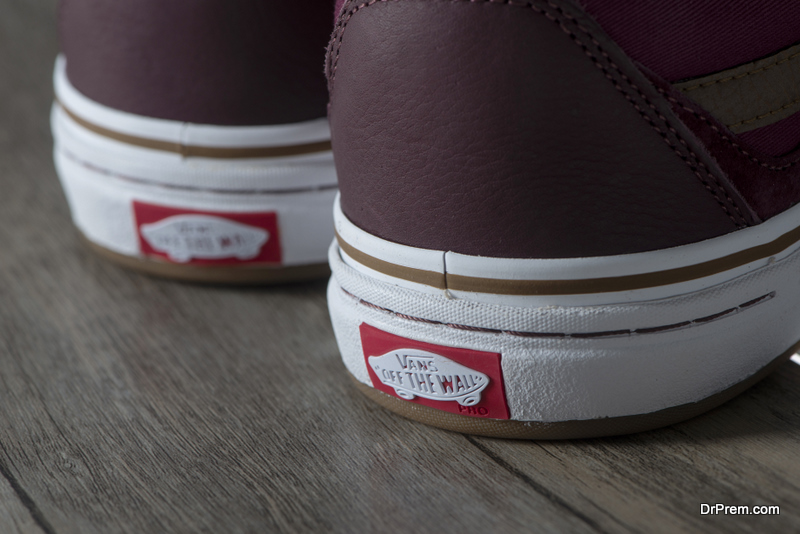 We just cannot leave out the classic Vans sneakers. Vans are best known as the best sneakers for skateboarding. They are affordable, stylish and simple, and the Vans Old Skool in black and white classics are staple. Military green Vans with the gum sole would be a good buy too.
6. Christian Louboutin
You may associate Christian Louboutin with the red Louboutin heels you may see your girlfriend wearing. But the brand does a pretty good job of making luxury sneakers for men as well. You can choose from everyday looks to eye popping Avant Garde style with studs, metallic accents teamed with various textures.
7. Converse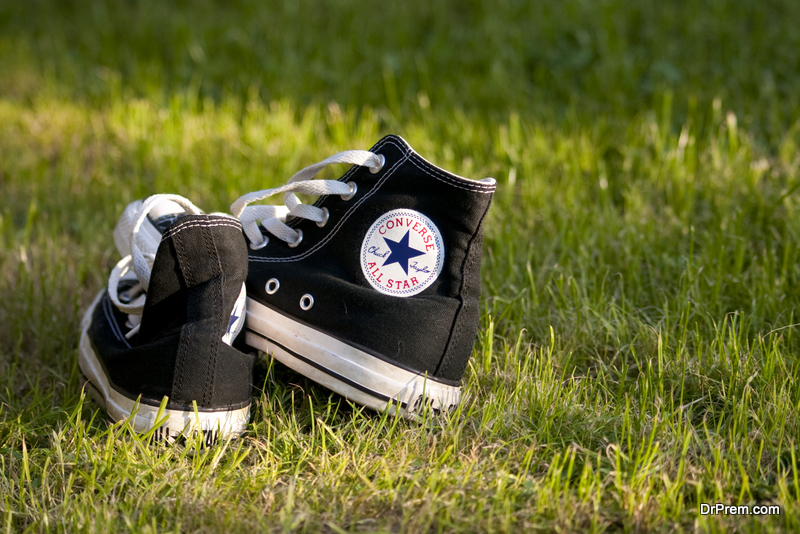 Converse sneakers are still the standard for timeless style. The Chuck Taylor All Star High Top Sneaker worn by Marty McFly in Back to the future is sought after even now, after all this time. The basketball sneakers in the signature black monochrome are a slice of history, as they were first designed way back in 1917, and are still going strong. 
8. Balenciaga
Balenciaga too has made a mark in sneaker fashion with their Speed Sock concept. It is modern in design and very comfortable, as sneakers are meant to be. The Track.2 sneaker has a more traditional profile but has many intricate details. It is available in various colors. The Triple S Clear Sole is a pair of sneakers that would add style to your sneaker collection. 
9. Common Projects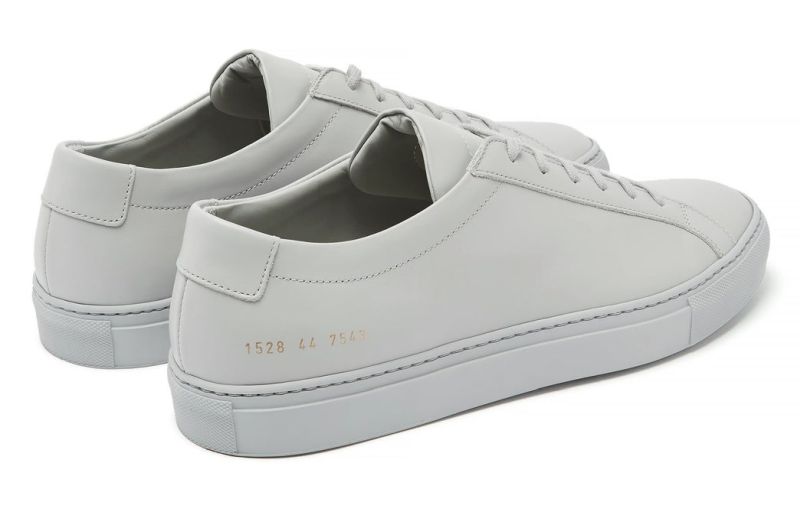 The brand came up with its legendary luxe sneaker in 2004. The fashion crowd went ga-ga over it, because of the exquisite details of this leather minimalist sneaker. The price was really in the budget range but it still was highly popular due to the handcrafted type aspect of it, the lovely Italian leather and streamlined shape.
The Common Projects luxe sneaker is the one which started the luxury sneakers market. 
10. Allbirds
Eco-friendly sneaker lovers will love the comfy sneakers made from sustainable materials such as trees and wool. What we like about these sneakers is that they can be washed easily in the machine, so the maintenance is super easy.
Choose from the classic colors range or from limited colors edition range. The crowd favorites seem to be the natural black with black sole and natural grey with light sole. 
11. Fendi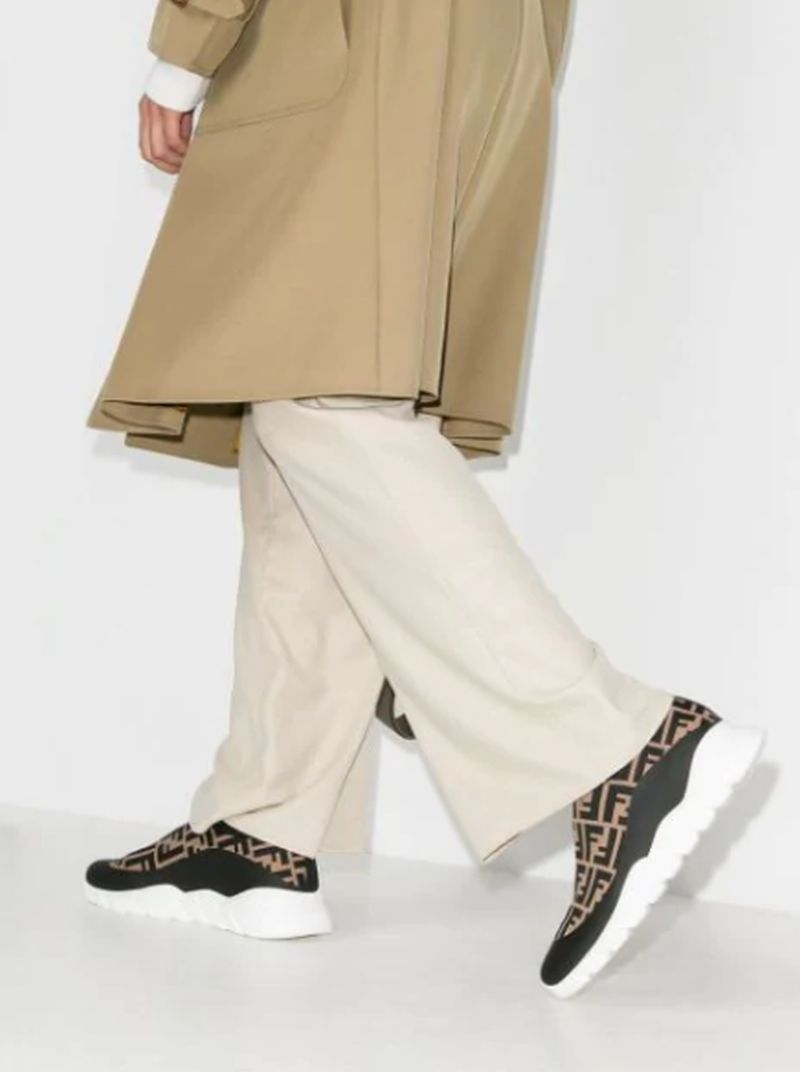 Think of natural, earthy tones of Fendi sneaker range which are a far cry from some designer OTT bright colored sneakers. Warm yellows, pastel pinks, khakis and muted browns are the colors to select from. Runners, low-top as well as high-top sneakers are available in these colors. 
12. ASICS
The company is known for their high-performance and running sneakers and everyone who loves to run on the treadmill or outdoors probably has got a pair. However, ASICS also has lifestyle sneakers under the name Onitsuka Tiger.
Starting with the original Serrano sneakers, you can indulge in your taste for some crazy sneakers or sneaker boots, out of the world prints, materials and designs. Forget about the same old sneakers and go for an outstanding, interesting Onitsuka pair. 
13. Visvim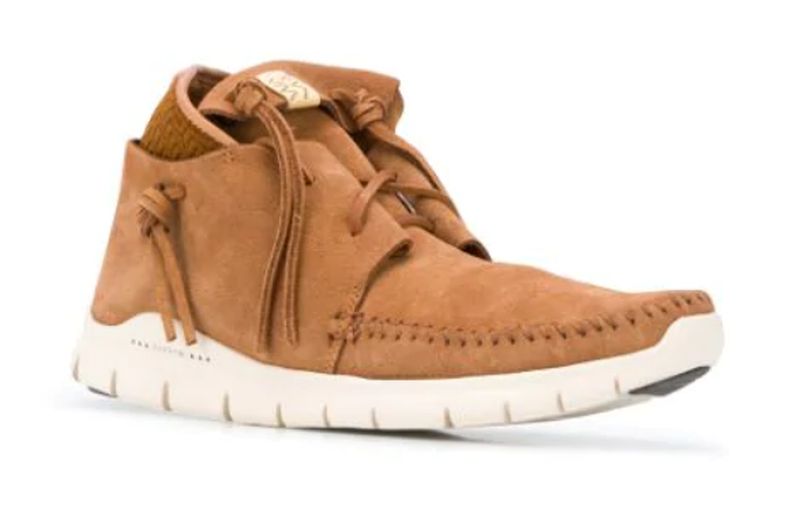 Visvim was established by Hiroki Nakamura in 2001, in Tokyo. He was inspired by Native American and Japanese tradition, which reflects in both the clothing line as well as shoes. The Visvim FBT, a trainer and a moccasin is legendary. Nowadays, the designs have evolved to include a more street style vibe, while maintaining the original inspiration. 
14. Taft
Taft is comparatively new in the sneaker market, better known for their fine shoes and boots. The sneaker range from Taft is quite unique and they keep refreshing their styles. The new styles are always at par with the previous ones. If you're looking for a really unique style of sneakers, check out Taft for sure. 
15. New Balance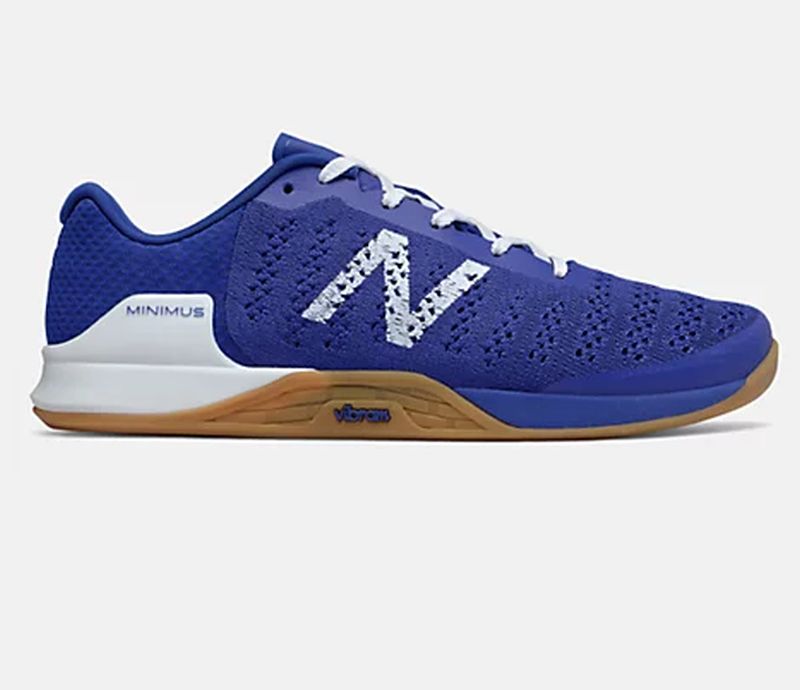 The company has a no-compromise attitude to producing the best sneakers without cutting down on cost or quality of material. The exquisitely crafted sneakers are manufactured in the US and UK, by their highly trained staff.
16. Lanvin
Lanvin sneaker styles are 80s throwback with bolor color blocks of Bumper low-tops or the Clay high-tops. The vibrant colors will add a dash of color to a neutral outfit. For the days when you need extra cheering, Lanvin sneakers will do you good.
17. Puma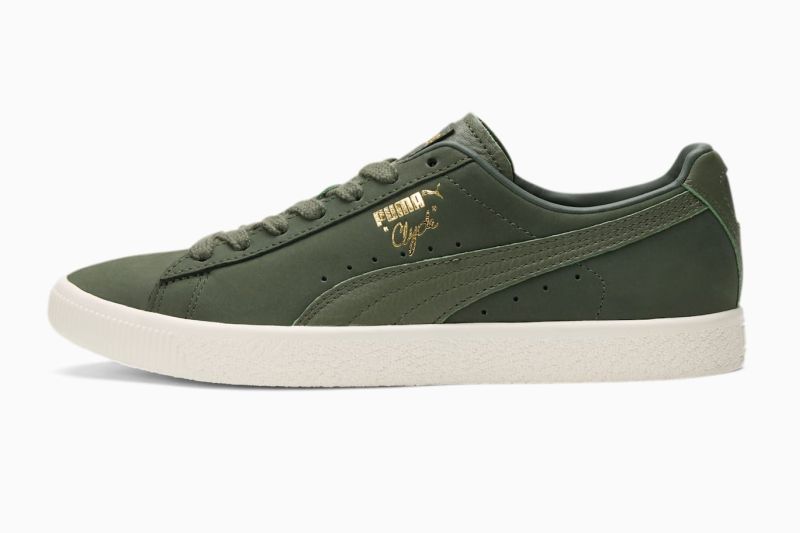 The silent biggie in the sneakers market, Puma has some sturdy and durable offerings. It continues to produce its classic sneakers while coming up with some interesting innovations. The chunky sneakers, or Thunder Electric and Tsuigi line are perfect for those who do not want to break the bank for a pair of sneakers. 
18. Saint Laurent
The classic sneaker styles are just right for all casual and semi casual occasions. For example, the Venice and Court are suitable for a casual day at the office, aka Friday Dressing, or for a boy's weekend or an informal date. Saint Laurent has got some fun sneaker designs too, like animal prints and the star-spangled look.
Reebok and Off-White are other brands which have a faithful fan following. A pair of classic sneakers or one which is completely imaginative and visionary will up your street style no end. Make sure that the pair you select is as comfortable as they are stylish.
Article Submitted By Community Writer