If you are a basketball player or have players in your family, probably you have been thinking of building a court. It is highly advisable to first invest in the best materials for a backyard basketball court for a firmer and long-lasting one. To get yourself started, here are some top tips on some of the best materials that you will find efficient and durable for such courts. We got with a concrete contractor Chino to get advice.
Court Flooring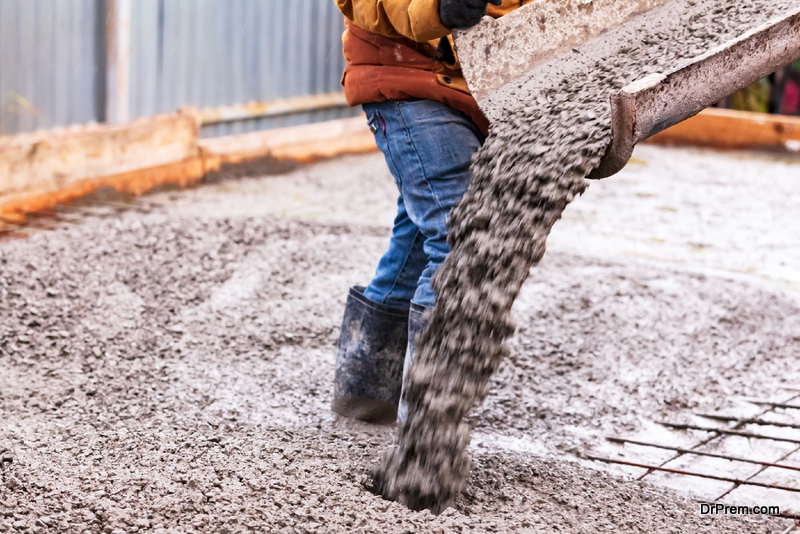 When building the base of the court, you will need to make it thick enough. Before the main material is applied, you can add some more reinforcements too. Even though you do not have to make it based on how many people you think will be there at a go, decide how big it should be beforehand. This should help you get the right materials and look for a qualified basketball court contractor prior. 
Different Materials for Basketball Courts
You can make your court using a range of materials. A number of factors such as your budget, tastes and preferences, area's regulations, and the climate can determine the type of materials that you choose. These are factors that can ultimately affect the court's establishment and its longevity too.
Some of the most popular materials that one can invest in include:
1. Concrete
Concrete is popular for creating firm and durable surfaces. You can use it on your basketball court too, as it allows for any thickness you may want the court's surface to have. Concrete also allows you to create a more reinforced floor by putting rebar in place before you can pour the concrete.
Your primary goal here is to get a reliable concrete contractor. The contractor should have the requisite skills and prior experience creating such courts and for a variety of clients. Also, make sure to get all the available materials, get the site feasibility study done, and get all required permits.
2. Asphalt
If you do not want to do concrete, asphalt can come in handy for you. It is an ideal material for durability, too, even though it would require more maintenance checks and demand more repairs than its concrete counterpart demands. If constructed on an ideal ground where freeze and thaw are minimal, it may serve you for decades to come.
3. Modula base
For clients looking for a less permanent basketball base due to zoning or lot coverage restrictions, a modular base can be a perfect option. This option has a range of benefits, including its eco-friendly nature, its help in reducing basement limitations, and how it does not require the use of heavy equipment to install it. Also, with at least 2-3 times the amounts of shock absorption in concrete, it is a safer option as it highly protects against falls and injuries.
4. Multipurpose plastic flooring
A basketball court may do well with multipurpose plastic flooring too. During the installation, a smooth concrete slab goes beneath to create a sturdier foundation, and then a top surface of modular polypropylene squares is added by snapping the squares together in custom designs and shapes. For sound dampening and greater shock absorption, you may choose to add a rubber layer between the plastic polypropylene surface and the concrete foundation.
5. VersaCourt
VersaCourt designs feature a patented interlocking system. The system allows for a more uniformed and durable surface that can withstand high levels of intense activity. With up to ¾ inches of shock-absorbing tiles, players can go for long without complaining of exhaustion as the tiles reduce fatigue.
6. Acrylic courts
Acrylic also offers a good court surface. With an acrylic surface, you will get three main layers for exceptional performance. With characteristics like those of grass, you can use the court for years with minimal maintenance needs.
The floor of a basketball court is as important as the whole court is supposed to be. With bad flooring, you will not only be running into repair demands often but will also make it hazardous. To avoid personal injuries to players on the playground, safeguard your investment, and get yourself a long-lasting playground, choose the right materials as above.
Article Submitted By Community Writer