Charms bracelets are simple bracelets made to be worn on the wrist, the links in the chain are big enough so that you can add charms to them. These charms are small decorative pendants that come in a variety of shapes and are usually commemorative of special events, hobbies and relationships. These charms could be jewels, miniature signs, animals, stars, hearts, initials and even photo frames.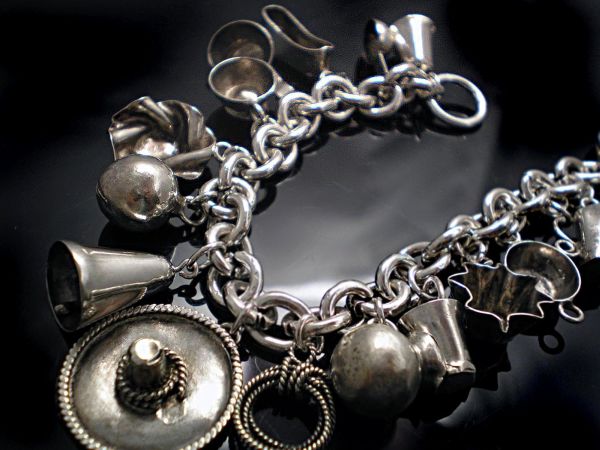 Apart from simply being a piece of jewelry, it is also has sentimental value for the wearer. The origin of charm bracelets go back to ancient times when they were believed to hold superstitious value and magical properties.
Today, it is worn by many as casual jewelry and on formal occasions and are more popular with teenaged and pre teen girls. It is also a fun hobby of matching charms or wearing charms split in half so that both wearers wear a single half.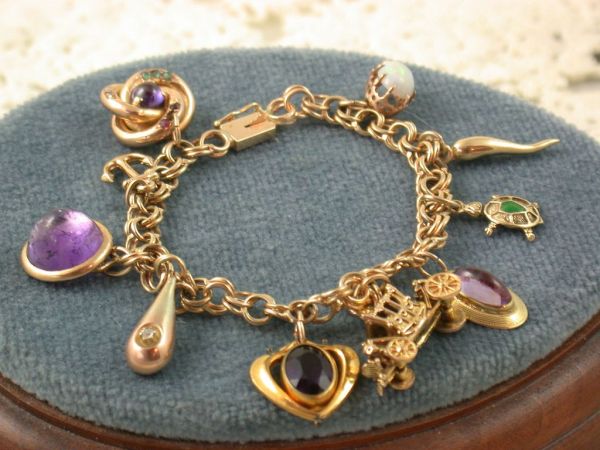 Make your own:
A charm bracelet is a simple bracelet that has charms attached to it, in the 1950's charms was added to the bracelet that commemorated graduations, birthdays, special relationships. Today they are created using small beads and crystals and pieces of metals and even miniature version of items. If you have a bracelet with very biog loops, then it is quite easy to make your own.
Simply attach small beads or crystals or anything that you like, there are a number of beading kits that show you how to make a charm bracelet your self using simply and basic items. the charms can from old, broken and damaged pieces of other jewelry items like neck laces, earring and other bracelets.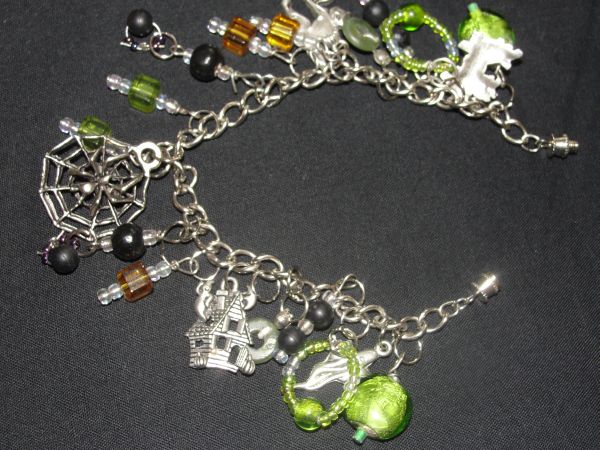 Buy your own:
If you want a charm bracelet but cannot invest the time into making one, then you can buy one. A number of jewelers sell charm bracelets that come with charms made from diamonds, precious metals and rubies and are quite exquisite.
These are worn as fashion jewelry, other are many places where charm bracelets from the 1950's are sold at auctions for thousands of dollars. Fashion charm bracelets have just one charm on them, if there are many charms on the bracelets then they are usually the smaller ones. Charm neck laces are also in vogue but the numbers of charms on them are limited and are usually added to the front of the neck lace so that they are visible.