With the immense technological development, we are now able to build amazing structures with extraordinary designs. Although most of the mind-blowing buildings and structures are built for a cause or some private owner, there are many public places around the world, which are built with a sole intention to surprise the public. Public architecture also has a unique position and has an ability to influence the larger population. Therefore, many architects often come up with awe-inspiring designs for public places, which not only captivate the attention of the public but also becomes a trademark for that city or place. So, here is a list of some unique public projects which were built in 2012 with an aim to blow your mind:
Bosque de la esperanza in Colombia
Designed by Giancarlo Mazzanti, it features a 700meter square canopy structure that consist of prefabricated dodecahedrons which looks like a close knitted cluster of trees. It is constructed against the backdrop of a monotonous slum settlement in Altos de cazuca in Colombia.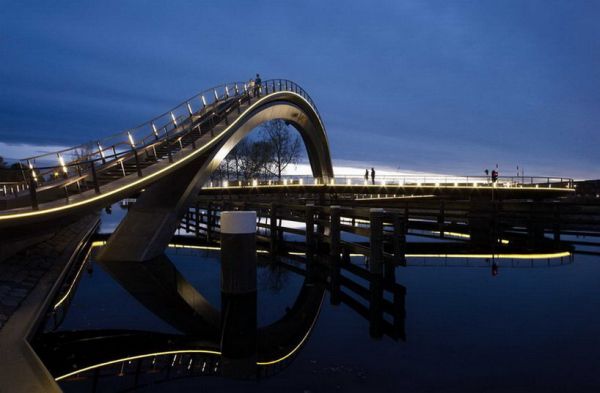 Mechanical ramps in Spain
Designed by Roberto Ercilla, these mechanical ramps beautifully bisect the cultural centre of Vitoria, located in northern Spain. Moreover, these mechanical ramps are not only built as a structure of showpiece but also as a unique means of transportation. The local people can easily use these ramps for travelling from one end to the other end of their town in this protected and ever changing sequence. Sounds like a great way to take a tour of the entire town.
Melkwekbridge in The Netherlands
Designed by the Next architects, an Amsterdam based firm, the Melkwekbridge is actually an extension of the Melkweg. Originally, Melkweg is a part of the master plan of Kanaalsprong that connects the district of Weidevenne to the center of Purmerend, a historical city in The Netherlands.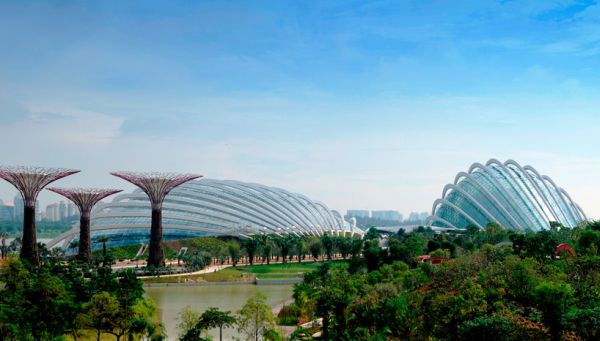 Bay South- gardens by the South in Singapore
Located in Marina Bay, Singapore, the Bay south-gardens by the bay, showcases signature features like flower dome, cloud forest and cool conservatories. It also displays super trees in the super tree grove and heritage gardens featuring world of plants, kingfisher lakes and the dragon fly. All in all, the place is an extraordinary combination of natural and artificial world which will keep you spellbound by its magnificent beauty.
Peace Bridge in Calgary, Canada
Created by Santiago Calatrava, the Peace Bridge is a helical footbridge that gently sprawls across the water and shelters the users with its 126-meter long glass roof. Built adjacent to the downtown district and the Prince's Island Park, the bridge provides the connecting route from the urban centre and the memorial drive.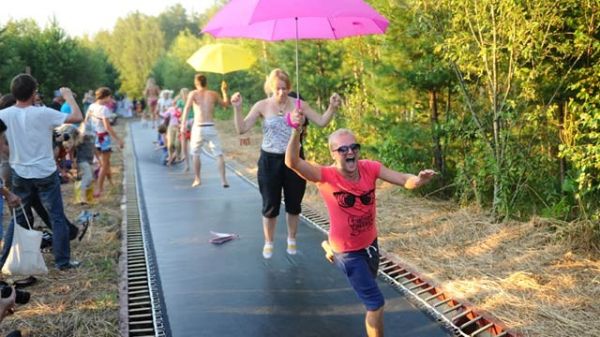 170 foot trampoline in Russia
Designed by the Estonian architecture studio called Salto Architects, this 170-foot trampoline displays some of the integral elements associated with park planning and will also encourage you to take a very long jump in this giant trampoline.