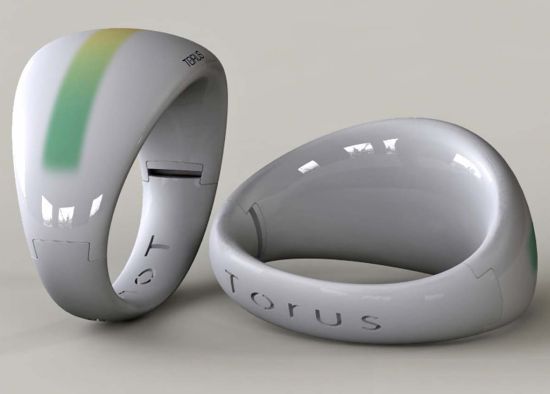 Here on the Design Blog we have covered some of the most impressive timepieces, ranging from wall mounted clocks to disposable watches, however the 'Torus' by Nicolas Meiresonne is an exceptional timepiece that will give you only a perception rather than telling the exact time. Especially designed for young mothers, the Torus comes in the form of a bracelet that tells time by changing color. For eg, blue/green indicates morning hours, yellow/orange signifies noon hours and red/purple shows evening or night. The color on the top of the wristwatch shows the current time, and when the same color rotates the cycle and reaches again on the top, it's an indication of the completion of a day or 24 hours.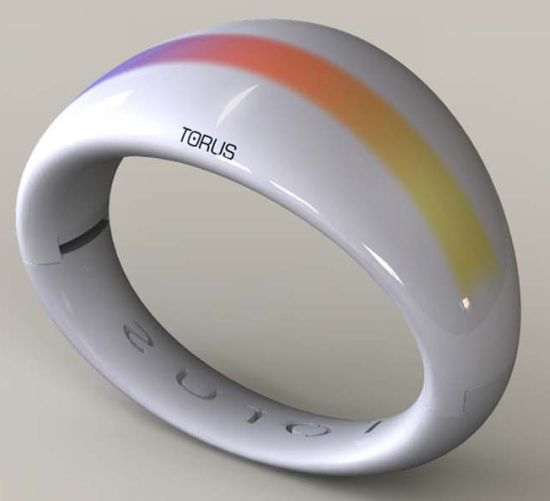 Design Status:
The Torus is a concept watch design that will mainly focus on the experience of the users.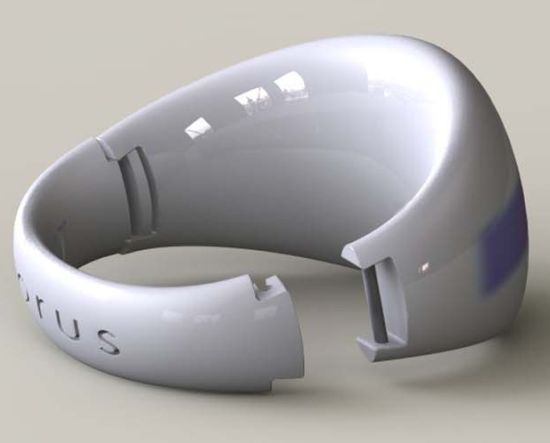 Usability:
The most impressive aspect of the watch is that the users can add or set several timers on it. You may do it by scrolling through different colors on the touch-screen and double tapping a particular color (showing a white bar) to end the timer. After the white bar reaches the indicator, the timer goes off and the upper half of the bracelet gets slightly warmer to alert the user.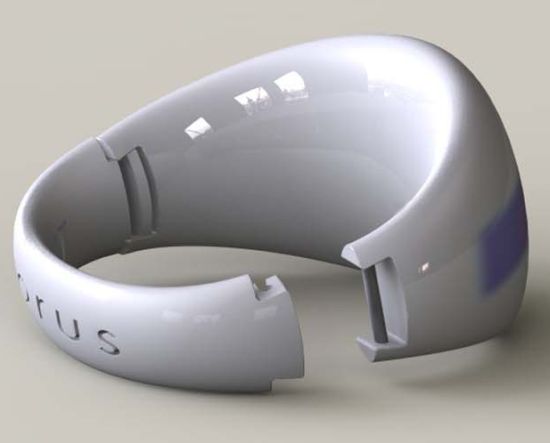 Designer:
Nicolas Meiresonne is a Product Design student from Belgium, Antwerp.