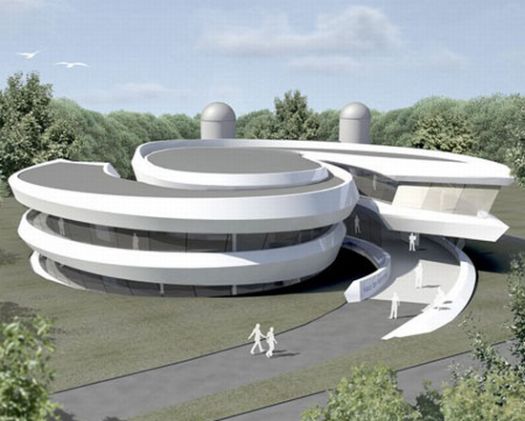 Resembling the shape of a spiral galaxy, the House of Astronomy by architects Bernhardt + Partners is an inimitable architectural design for an astronomy center to be located in Heidelberg, Germany. The astronomy center will organize astronomy workshops for students, teachers as well as visitors. Rotating around its core, the galaxy will be transferred into a full 3-dimensional structure made of orbits. While revolving, the sinuous spiral arms will lend additional support to the rotational movement of the structure. Deriving its structural geometry from the galaxy core and their spiraling arms, the structure will include numerous offices and seminar rooms around a central auditorium that will be good enough to accommodate about 100 people.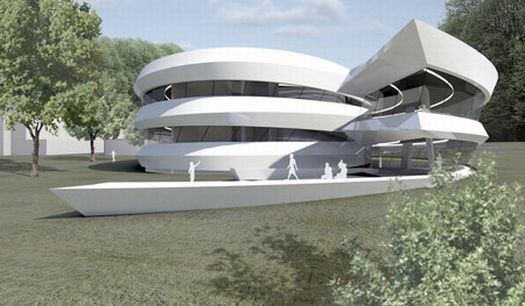 Design Status:
The House of Astronomy is a concept architectural design that is due for completion in 2011.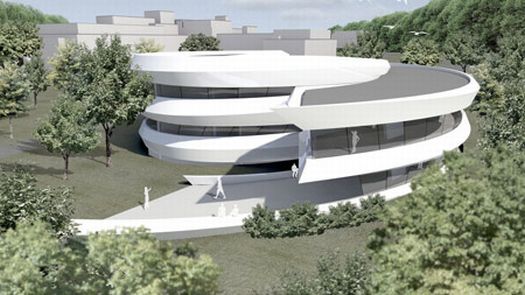 Usability:
Apart from its unique design, the House of Astronomy will not just be a temple of learning for students who will imbibe basic knowledge of physics and mathematics through astronomy, but also for teachers who will be exposed to new ideas for presenting scientific subjects in the classrooms.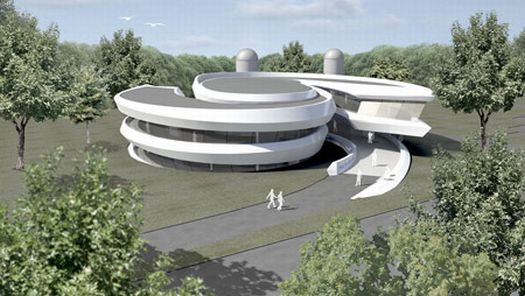 Via: Dezeen