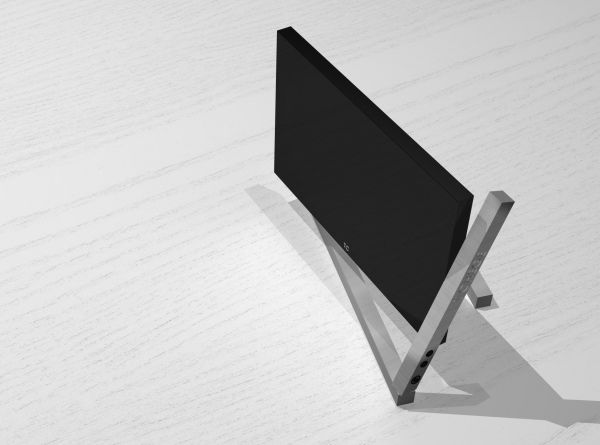 With the introduction of swanky laptops and tablets, desktop PC's faced a major competition. The humble looking desktops had to be re-designed in an eye-appealing manner to woo consumers. Clubbing good-looks and the touch screen experience in one is the Touch-Smart PC, shaped in a rectangular way.

Carved in a sleek and elegant manner, it has been wedged with a touch screen for easy usage. The most interesting aspect in the whole design is the screen's flexibility to rotate 360 degrees, which is possible because of its flag pole like support. This additional fun feature will make viewing and usage more interesting as well as undemanding. Information can be shared in a clear manner that too from any angle because of the rotating ability of the large screen.
The PC rests on a metal base crafted out of steel, while the whole display has been given a black matte finish. Position Touch-Smart PC in your office or home and it will make that area all the more attractive with its sumptuous looks.
Via: Tchegedesigns