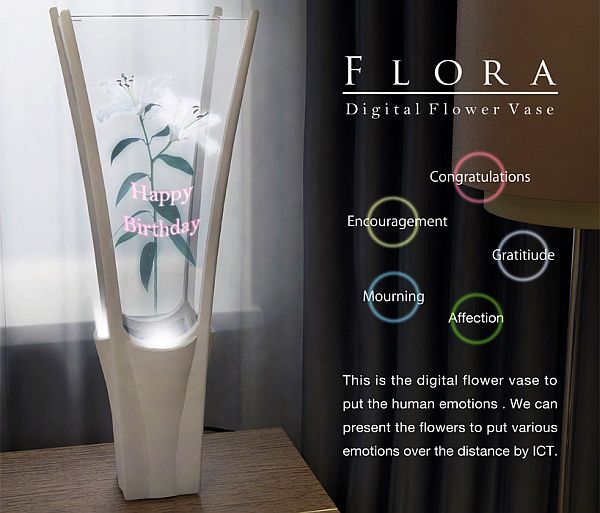 Now this is what I say a perfect blend of emotions with technology. Here's one of the beautiful concept of a digital flower vase named Flora by the Japanese designer Yoshiki Matsuyama. This concept holds the hi-tech method of sharing greetings and flowers in a virtual manner across the geographical distance. Alternatively, it does the same work of any other electronic messaging medium but the only difference in this concept is that it provides the reality touch in a virtual manner.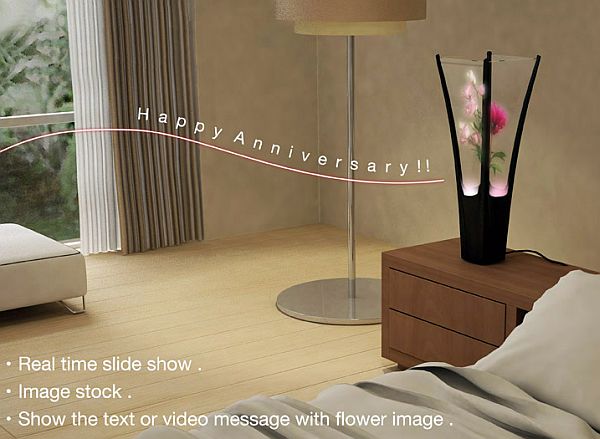 One can send flowers to their distant beloved through flora. As both can see their flowers through various stages of growth, the vase serves as an emotions carrier. Flora has a virtual system enabled in it with a 3D scanner and a projector inside it. It also come with the feature of customization of vase color, as the device's base holds the light.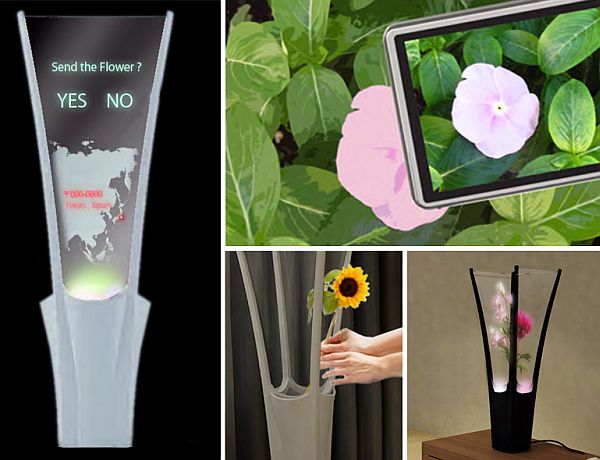 Now just imagine how flora works. Flora transforms itself into a three dimensional digital representation and replicates from one vase to the other flora vase. As both the vases are connected, the recipient vase will then update the image from the sender in regular manner. Now, both sender and recipient can together see the transformation of both real and digital flowers at the same time.

Via: Designboom