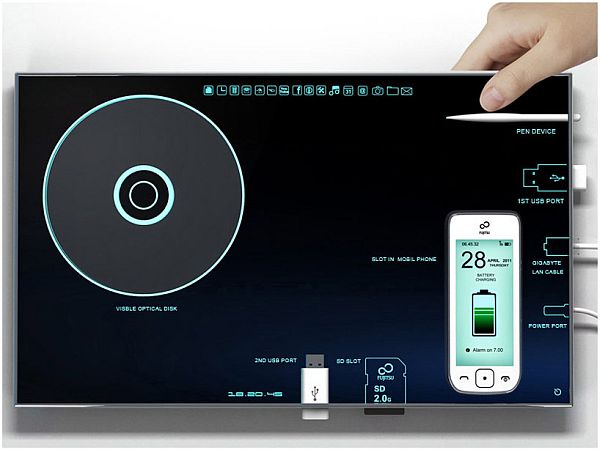 We have made our presence felt by touching everything in this world. It has made us think about the importance of our touch. Well, touch is everywhere, if you think about the simplest and fastest point of access into any gadget interface; the new technology mantra is WYTIWYG. Yes, What You Touch Is What You Get! You will be spellbound by the 13 inch concept tablet designed by Sono Mocci that works this magic mantra of touch.

The integral part of the tablet consists of the visualization interface and the slots for common devices such as phones, memory cards, CDs, USB ports, and I/O cables. You can plug in these into the slots to view them as images in the visualization interface. The touch screen allows you to touch these images for easy access and manipulation of data. The concept also promises automatic battery functionality that eliminates the need for AC or outlet-specific adapters for charging.
The project was designed for the 'FUJITSU design award: a life with future computing' competition, organized by designboom in collaboration with FUJITSU. So what are you waiting for, forget clicks because your data is just a touch away.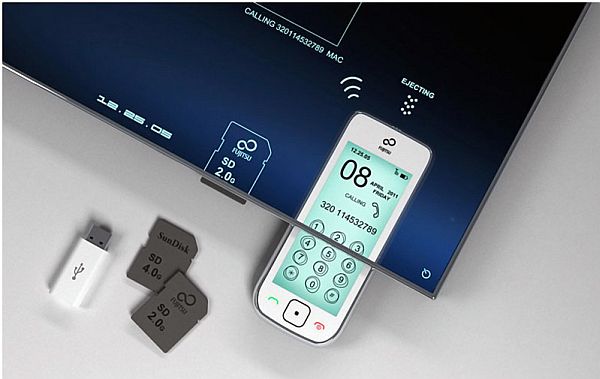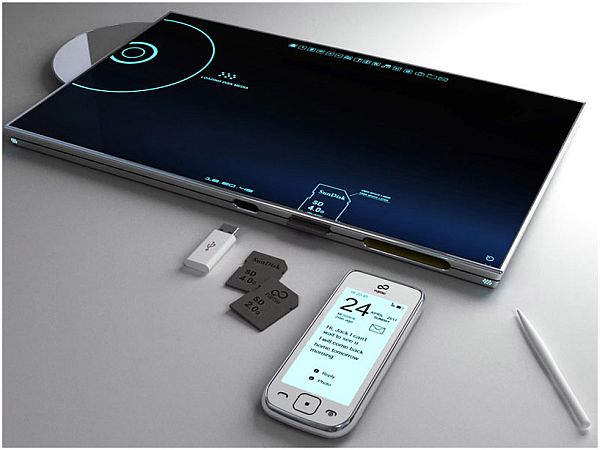 Via: Designboom