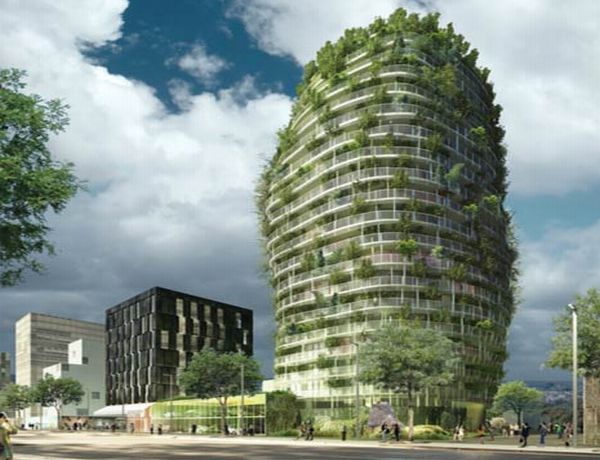 Shrinking forest area poses numerous environmental threats. To make sure residents of Tour Végétale de Nantes breathe nothing but pure air, Edouard Francois has come up with a brilliant concept. The French architect has proposed that each floor of this building will be surrounded by stainless steel tubes. This will act as a base to grow green plants that will envelope the outer facade.
All the plants will come from local botanical gardens for a fresh life. These will mainly consist of chasmophites plants from Nantes, which will be grown in stainless steel structures. Casmophites grow in rock areas and consume very less water. The steel frame injects a vivacious appeal and makes the structure all the more impressive. The 17 story structure will have egg-shaped balconies, which will differ from one floor to the other. This will give birth to an eye-appealing organic outline.
Stay engulfed in the lap of nature even in the cities, which are devoid of forest life thanks to Tour Végétale de Nantes. This step will ensure that futuristic neighborhoods are nothing but eco friendly. So, sit back and enjoy the magic green life sprinkles on you. Dusk or dawn, balconies will very soon become a place for soothing those frazzled nerves.
Via: Dezeen