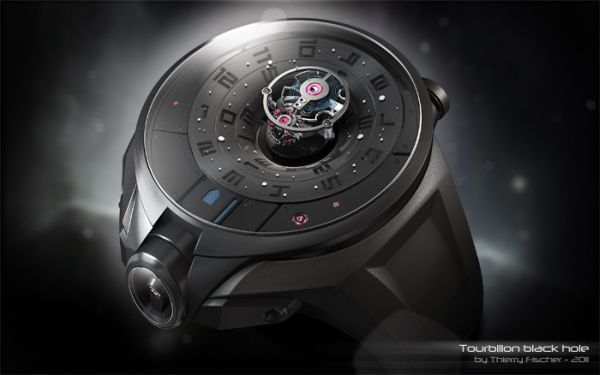 Nature has inspired many living beings. Time and again people come out with creations that have some or the other kind of link with what the universe has to offer. Fischer Thierry derived motivation from the black holes to create a concept watch named Tourbillon Black Hole. The watch has been aesthetically and elegantly designed with three rings, denoting hours, minutes and seconds, crafted in it.
Progressing at a speed of 360 degrees/minutes is the seconds disk, which has cute little white dots that are crafted out of a see-through material. This looks like a disk with twinkling stars and makes the watch look lively. The rings strongly resemble a mysterious vortex or a whirlpool. When all are set in motion (star disk, rotating rings), the Tourbillon comes to life, and what one gets to see is a black hole effect that has been fashioned by the moving piece.
So, if you want the mystery of a black hole to adorn you wrist plus pass a style statement, Tourbillon will not disappoint you in any sense.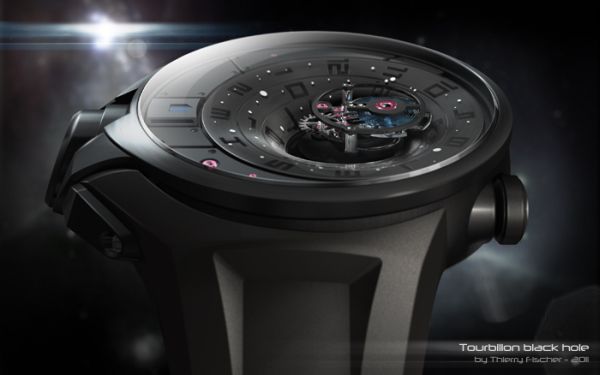 Via: thierry-fischer