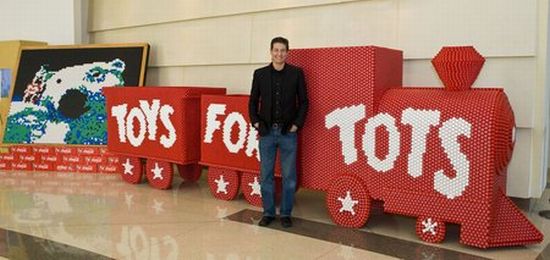 What's so special about the toy train in the picture above? Well, it has been created using only Coca-Cola bottle caps.
An astonishing 43, 100 bottle caps and 825 glue sticks were used the extraordinary artist Nathan Sawaya to make this amazing toy train.
This was to celebrate the partnership between Coca-Cola and the Toys for Tots campaign.
A wonderful work of craftsmanship. No wonder he is posing so proudly with his creation.
Now that's what I say publicity with a difference!
Via: Aboutcolonblank