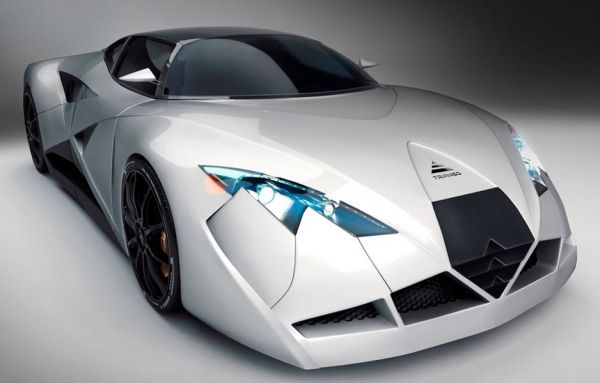 In 2008, designer Tamas Jakus sketched a super fundamental sports car with a view that it would be built by various Hungarian companies. His vision of one of its kind sports car, The Triango Revelation is finally being manufactured in Hungary under the eye of Urban Motorsport England.
The first part of the name Triango, meaning triangle, compliments the exterior design of the car which has quite a number of triangular shapes. Even the interiors goes well with the triangular theme having a classic silver trim and walnut color leather. The idea behind is not to have the usual super car look duplicated from any other manufacturer.
The prototype version of the car will be powered by 1000 horsepower V8 twin turbo engine. It is also expected that the transmission will be custom-built having sequential gear change to send all the power to the rear wheels.
The Triango revelation, which anyone would love to have in his garage, is currently under final stage of development. Jakusa aims to release this super car only in limited edition of 12 units. No word on pricing is currently available but for those who are interested to grab one, the order book is open.
Via: Diseno-art/ Automotto