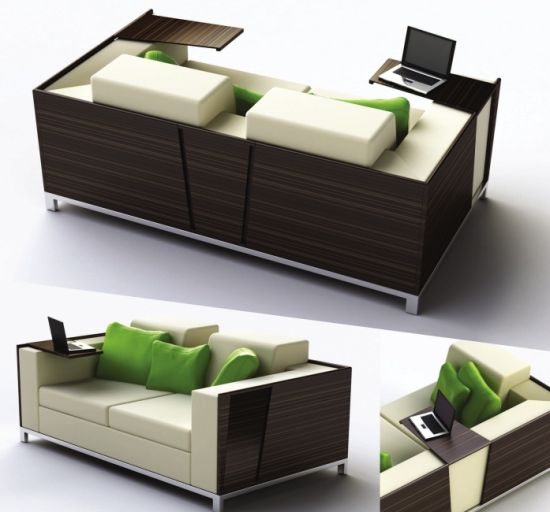 One of the many perks of working from home is the freedom to sprawl out on the sofa with your work. However, if you are working for long hours, it becomes uncomfortable as you have to either keep your computer on your lap or on a side table. However, Julia Hamid has popped up with an innovative piece of furniture, the 'Trio Sofa,' that turns your living space into a regular workplace and the sofa into a workstation. Finished with black American walnut veneered panels, the Trio sofa comes with side tables wherein users can rest their gadgets and files and work comfortably. The finger pull slot on the side edge of the sofa allows an easy access to the tables without budging from your seat.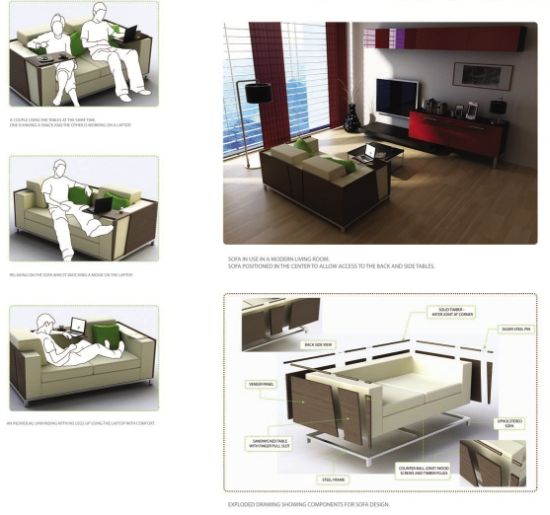 Usability:
The Trio Sofa is perfect for people who likes to work from home. When not in use, you can easily hide the tables. Moreover, the functional use of the sofa doesn't compromise on its style and elegance factor.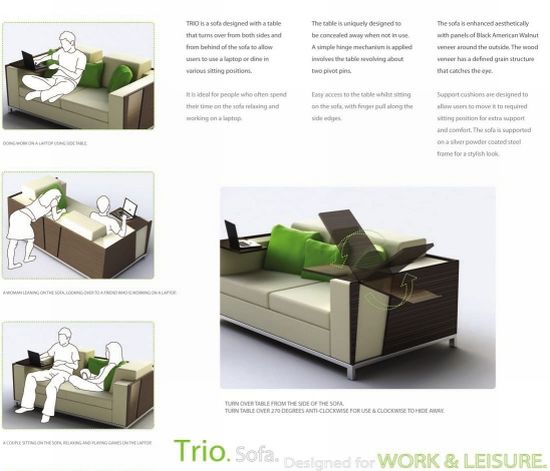 Via: Trendsupdates
Designer:
Julia Hamid is a young and innovative designer who graduated in Furniture & Product Design from the Nottingham Trent University.